You've probably seen the Fairtrade mark on the products lining your supermarket shelves. But did you know it's also used in fashion? Let us explain.
Like fair trade food, Fair trade fashion uses materials that have been produced with care by farmers and workers, according to strict social, environmental and economic standards. Put simply, fair trade fashion tells us that our clothes are made from materials that meet a high ethical standard.
These 5 fashion brands have earned the Fairtrade seal of approval and a spot at the top of our list for their strong ethics and equally stylish aesthetics. (There's no frumpy fashion here!)

So, without further ado, here are 5 fair trade fashion brands you should know about…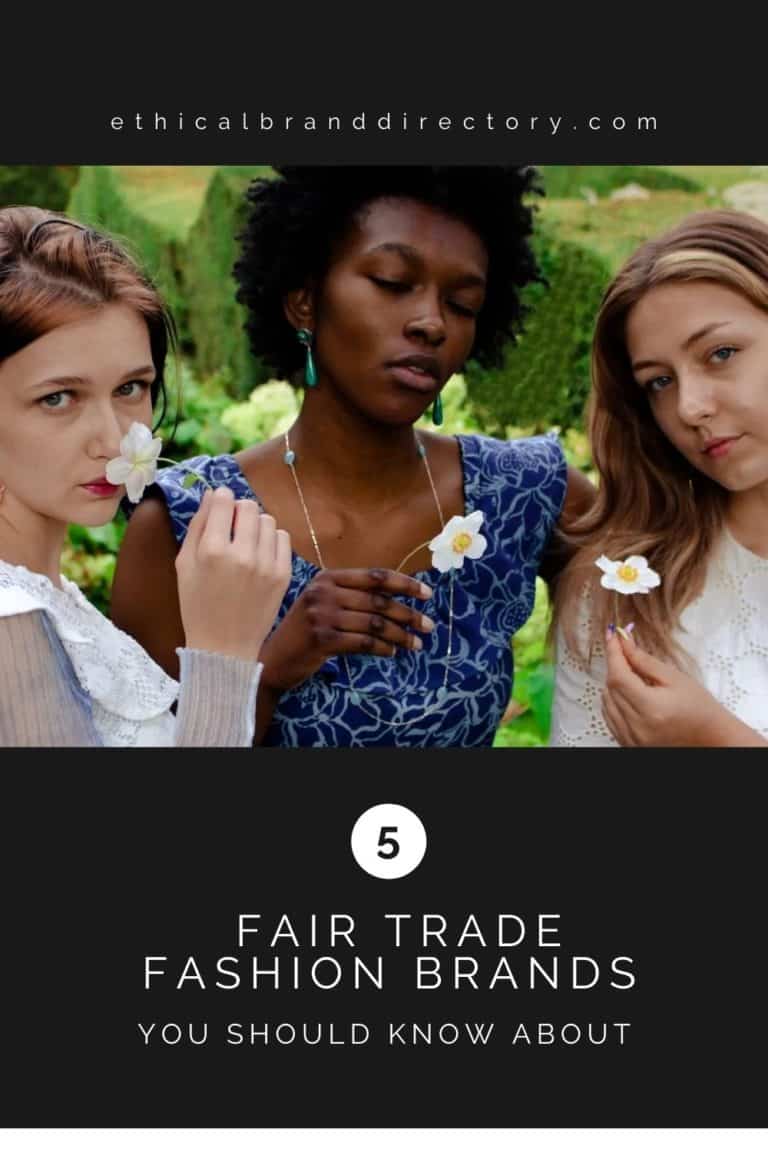 Jenerous Fashion — Fair Trade Clothing
Product range: women's tops and dresses, girls dresses, accessories
EBD values: Fair trade, donates to charity, loved by RSL, natural materials
Available in sizes: UK 8-16
Classically chic dresses? Feminine blouses? Jenerous Fashion has a beautiful clothing range — and at affordable prices! This fair trade fashion brand is a rare find. Its commitment to ethics and mainstream style options make Jenerous Fashion the perfect swap for shopping on the high street.
And true to their namesake, Jenerous Fashion always aims to give back to the people who make their clothes. Whether that's donating 240 days worth of salary to their workers or raising funds for their factory during COVID-19, every garment and action makes a positive impact on their workers' lives.
Jenerous Fashion isn't just at the top of our list, it's one of our Founder's favourite brands too! Here's how our Founder, Roberta Lee, loves to style this brand…
I love the simplicity of this brand and how it's not trying too hard. It's simple and relevant. Jenny the designer and founder has created mainstream styles that can be dressed up and down, won't date, and can be styled in different ways according to your taste. I have the sparkle wrap top and the transformation maxi dress and I love them both; I also have hairbands, scrunchies, facemasks, and a tote bag, and each item is made to a high standard.

Roberta Lee, London's Sustainable Stylist and Founder of Ethical Brand Directory
Loft and Daughter — Conscious Jewellery & Lifestyle Brand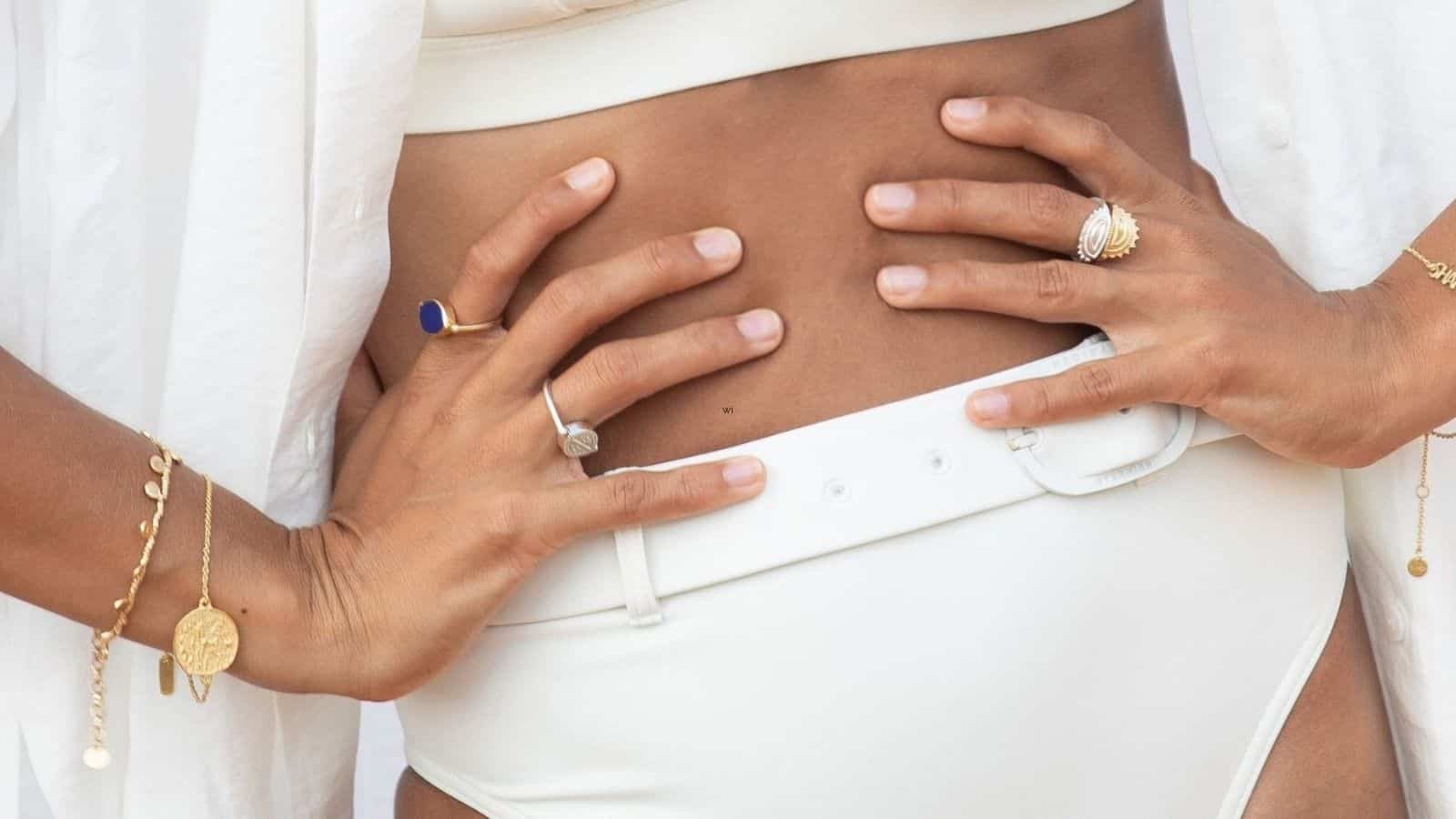 Product range: jewellery and homeware
EBD values: Fair trade, community, supports women, transparent brand
Available in sizes: Rings S-L
Socially and environmentally conscious lifestyle brand, Loft & Daughter was born out of the belief that beautiful things can give back too. Every decision, collaboration and product they make stems from its potential to positively impact people and the planet.
For example, Loft & Daughter only partners with WFTO (World Fair Trade Organisation) certified jewellery craftsmen to ensure they meet the fairest and kindest standards of production. However, Loft & Daughter's materials are not currently fair trade but this is something they are working towards.

It's no secret that we love Loft & Daughter's unique style. Just check out their recent future in our post: 3 Delicate Jewellery Brands Worth Investing In.
Soli & Sun — Handmade, fair trade Accessories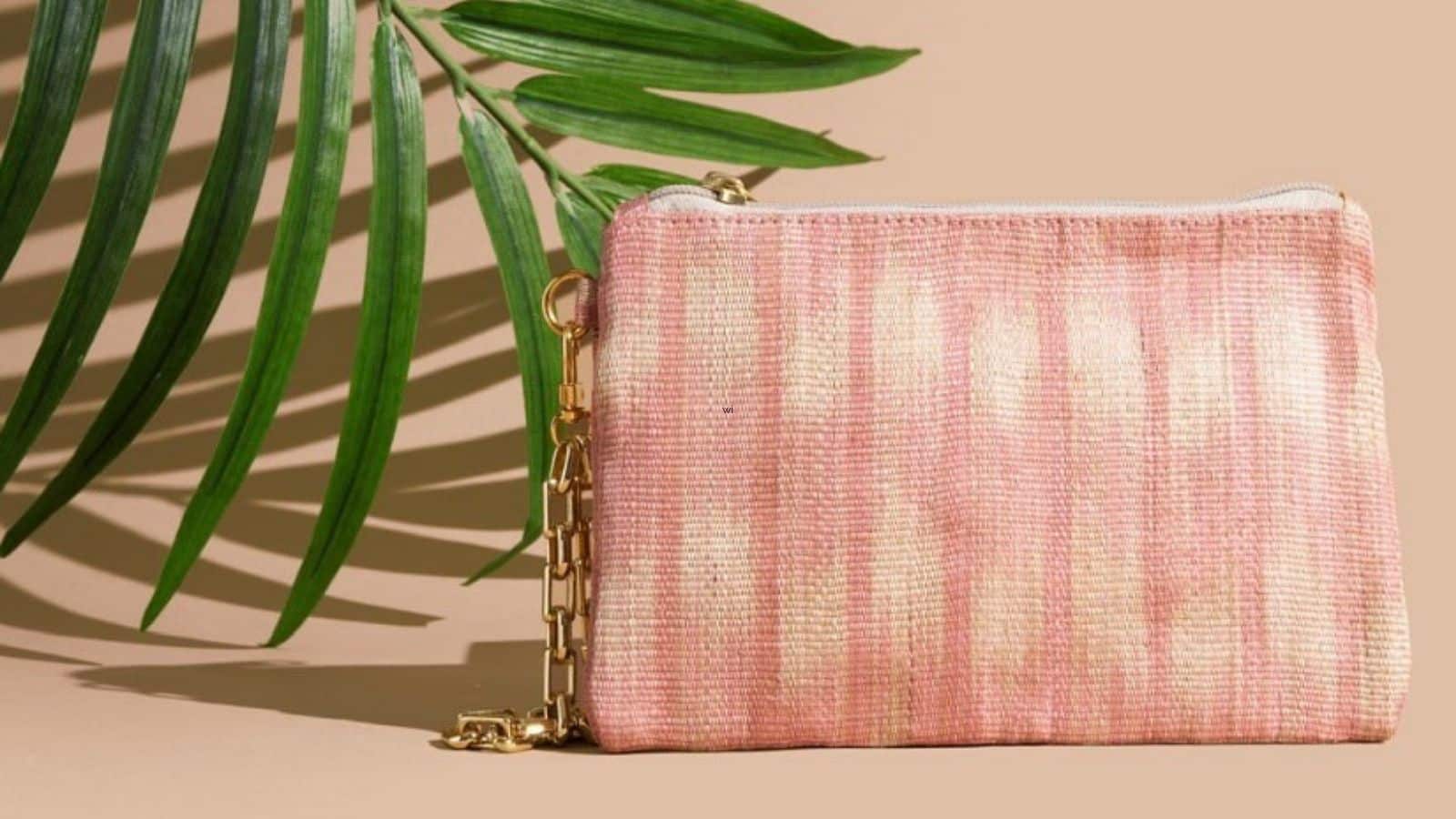 Product range: handbags, pouches, purses and jewellery
EBD values: Fair trade, community, supports women, handmade
Available in sizes: Not applicable
Soli & Sun boldly mixes bright colours, playful designs and ethics. As a result, this statement accessories brand is guaranteed to bring a smile to your face, and the faces of its empowered female artisans in the Philippines.
Every piece is lovingly handcrafted by a team of artisans, who combine contemporary luxury design with traditional craftsmanship to create Soli & Sun's signature look. This wonderful partnership gives Soli & Sun's artisans the opportunity to work independently. It also allows them to earn a sustainable, supplemental income without having to leave their families.
Belo — Upcycled Bags & Accessories Brand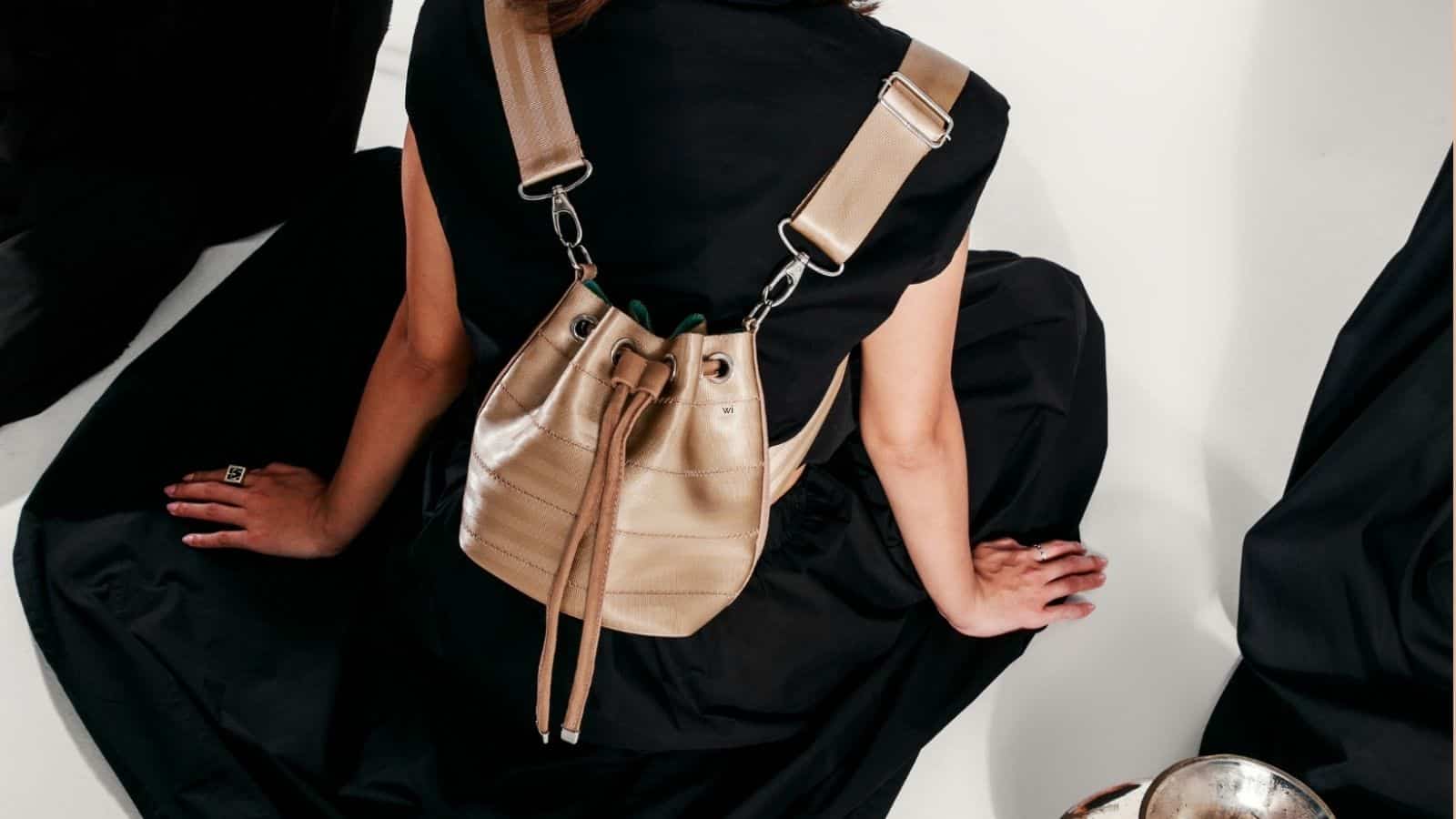 Product range: backpacks, belt bags, bucket bags, clutches, cross body bags, shoulder bags, accessories
EBD values: Fair trade, community, recycled materials, transparent brand
Available in sizes: Not applicable
Inspired by natural beauty, the global community and the unstoppable modern woman, Belo is on a mission to feed goodness into the world. Every product in their range is thoughtfully designed to empower women to better live their modern lifestyles and leave the earth a better place than we found it.
Every Belo product is made using recycled plastics and materials otherwise destined for landfill. Such as, seat belts, fabric offcuts and tyre inner tubes. And each piece is skillfully crafted by artisans from some of Brazil's most marginalised communities. So every time you purchase a Belo product you help provide fair employment and support the local community.
Know the Origin — Fair Trade Wardrobe Staples
Product range: t-shirts, sweatshirts, dresses, leggings
EBD values: Fair trade, organic materials, supports women, eco-friendly
Available in sizes: UK Men's S-XXXL & UK Women's S-XL
Know the Origin is all about clothing that celebrates goodness. Home to a range of certified brands, Know the Origin also have their own clothing line. This no-fuss clothing line offers quality basics for men and women that easily work around your wardrobe.
They partner with incredible producers across India to create garments that not only look great but are also 100% organic cotton and Fairtrade. All of their producers share Know the Origin's central values of transparency and respect for people and the planet.