Armchair Activism - Global Campaigns to Support
Easy armchair activism matters
Armchair activism matters – the power of the internet means we can rally up support and get life-changing, planet-saving petitions in front of decision-makers quicker than ever before.
Did you know?
After 100,000 signatures, petitions are considered for debate in Parliament.
Armchair activism is an important stepping stone and a great 'entry' point on the activism journey, it is not to be dismissed and can be a hugely important part of the overall activism movement.
We must be careful to dismiss entry-level activism as 'not enough' people need to start somewhere, and we need multiple options that are inclusive and can help everyone engage in activism activities that suit their lifestyle.
Take a look at the campaigns below and show your support, sign a petition, donate to a worthy cause, or take to social media and let others know about the causes you care about.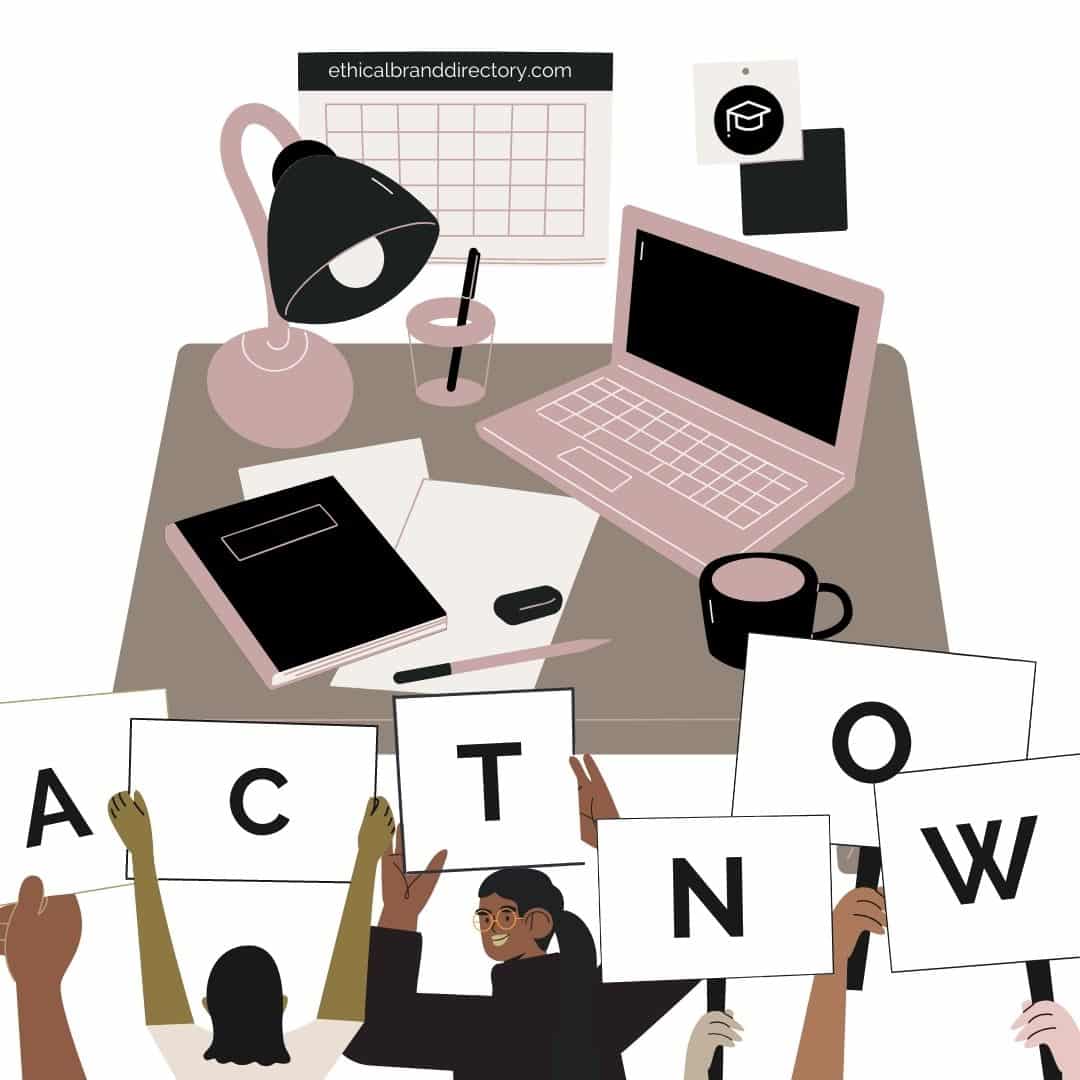 ACTIVISM NOW: SUPPORT ANTI-WAR CAMPAIGNS & DONATE TO CHARITIES SUPPORTING THE UKRAINIAN PEOPLE
This section has been added to reflect recent world events and the devastating conflict happening in the Ukraine, initiated by Russia. Nobody wants World War 3 – we must put an end to this now.


Please support in any way you, no contribution is too small.
FASHION ACTIVISM CAMPAIGNS
ENVIRONMENTAL ACTIVISM CAMPAIGNS
DO YOU HAVE A CAMPAIGN YOU WANT FEATURED?
Send us the details and official pages so we can check the campaigns are legitimate.  We will endeavour to get it listed on this page, which is designed to be a simple quick and easy resource.  
Our main focus is Fashion Activism, Environmental Activism, Supporting Women and Social Activism & Welfare 
All too often, there is no justice for women and girls affected by violence.
But around the world, there are heroes in communities, law firms and police stations who are fighting to fix broken legal systems that protect abusers and punish survivors. These heroes include lawyers sacrificing their fees to help women access justice in Ghana and feminist school graduates in Jordan who are demanding change. 
Will you join ActionAid in supporting campaigners across the world who are putting the power back in the hands of women and girls who survive violence? 

SIGN THE PETITION 





Native American tribes and communities are struggling to properly fund tribal law enforcement agencies, which leads to increased amounts of violence on tribal lands. 
American Indians and Alaska Natives (AI/AN) women experience violence at much higher rates than the national average, while they represent 2% of the population. 

SIGN THE PETITION