Ethical Brand Directory (EBD) is the home to a curated range of independent ethical fashion and beauty brands, and the place to find information resources that helps connect, educate, and inspire people (and businesses) to become more active citizens that are respectful to people and the planet.
The Directory was founded in 2017, primarily to showcase a curated collection of ethical fashion and ethical beauty brands, but it quickly evolved into something far bigger. 
Brands are checked against criteria that include ethical, sustainable, circular, regenerative, and charitable business practices.  We also recognise that vegan consumers and non-vegan brands regard ethics in different ways and we remain inclusive,  offering a place for those who can demonstrate ethical practices towards both people and animals. 
All of our brands are carefully selected by our founder Roberta Lee with the style-conscious consumer in mind., so they not only have strong values but look great too. 
Ethical Brand Directory was set up after the frustration our founder Roberta Lee experienced trying to find ethically produced clothing that didn't compromise on aesthetics.  She found that her clients wouldn't switch to ethical brands unless it was easy. Roberta also noticed the number of brands she discovered didn't last long, and would go out of business after 1-3 years.
Saddened by this, she was determined to find a way to help them.  In 2019 she started to offer a variety of support to ethical businesses, and provide opportunities to help them grow.  
OUR COMMITMENT TO THE WORLD
We want Ethical Brand Directory to be a useful and powerful platform that can facilitate change in the fashion industry through consumer-driven awareness and empowering independent brands to lead the way. 

We want to show that aesthetics, ethics and sustainability can co-exist – and that you can still live a full life without giving up on life's luxuries. 


Making Fashion A Force For Good
We encourage our brands to be working within the United Nations SDG framework and reporting on their SDG development areas.
We will share and showcase exceptional brands that are making great strides towards their goals, whilst and being truthful and transparent on their journey – because we don't value 'perfection' we value 'progress'. 
Our Goals: 
Showcasing the work of diverse and inclusive fashion and beauty brands from the UK, Europe and US 

that are pro-actively working towards the Sustainable Development Goals (SDGs)

Publishing educational information that helps consumers understand the importance on conscious consumerism

By supporting small independent businesses with their business goals and helping them grow
Creating a safe space for female-led-business owners to collaborate and learn from one another 

Offering monthly mentoring and accountability to our family of brands

To plant trees to offset our carbon footprint of running the website – and keep looking at ways to negate our negative impact
To providing training for volunteers and structured internships for young people, and tomorrow's leaders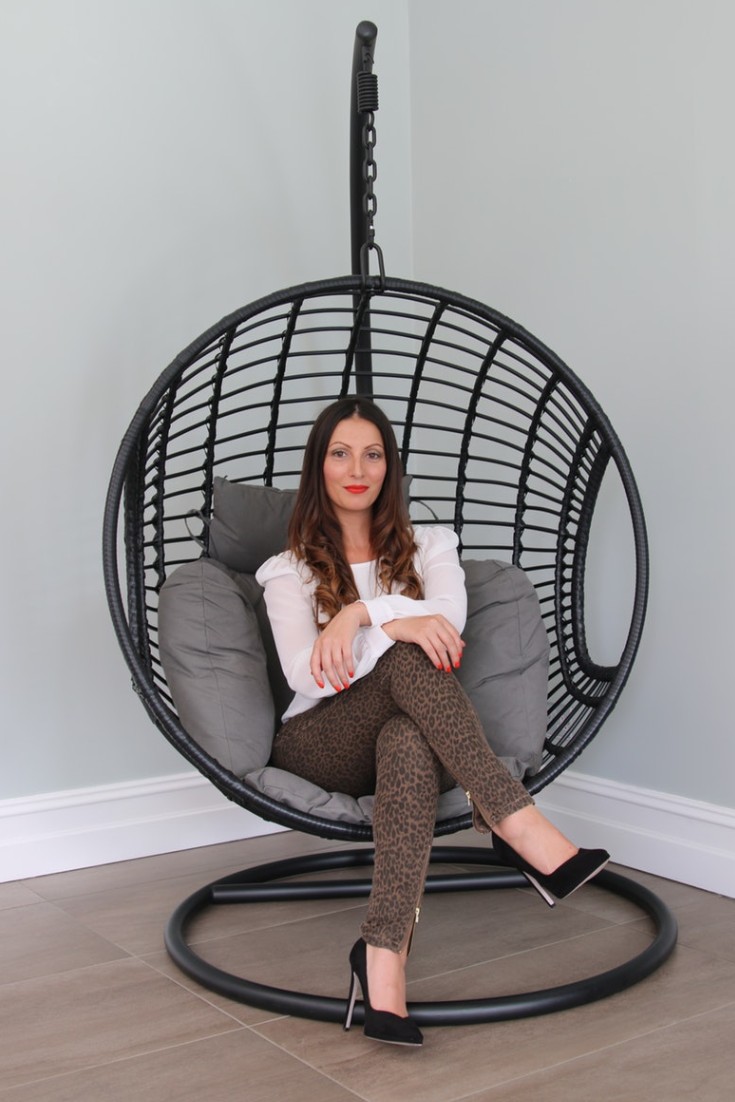 OUR ETHICAL BRAND CRITERIA
We are often asked what our founder Roberta Lee looks for in a brand we include this in our criteria:
a brand's products or range must be stylish, capsule worthy or beautiful. 
a brand's products or range must be available for more than just a season.
a brand's products are sold at fair price point to reflect fair wages for all of those involved in the process. 
a brand must show evidence of responsible sourcing and development, manufacturing and distribution.
a brand must make an effort to minimise their environmental impact.
a brand must meet at least 1 of our EBD values.
a brand must produce items fit for #100wears or long-term use.  

We are INCLUSIVE and open minded 
We understand that each brand is different and so we have an open-minded policy. We all have different values and believe in different things, we want EBD to be inclusive and whilst we support vegan brands, we are not a vegan directory.   
We list brands that use: leather, wool and silk – but demonstrate it's produced ethically or is used sustainably. We also list brands that use alternatives to leather, such as PU and other man made plastics, which may not be considered as 'sustainable'  as they are not natural materials.
Ethical Brand DIRECTORY VISION
We believe that it is possible to live life fully, conduct business ethically and sustainably and minimise our impact on the planet without giving up on life's luxuries. 
EBD Goes back to its roots 
The focus comes back to our founders passion and reason 'WHY' she set up EBD.  We simplify the entire business model – and we retire the e-commerce side of the business and start to partner with other e-commerce platforms and focus on our brand scoring system for the Directory – and helping our brands. 
EBN development is put on hold 
A period of rest, recovery and re-strategising commences.  A variety of new business models are considered and Ethical Brand Boutique is decommissioned. 
We Exit The KSV Relationship 
Unfortunately due to a variety of unforeseen circumstances, the KSV team realised they were not able to commit to the support they offered us. We excited the agreement – and put all development on pause to re-think the future of EBN. 
Business Restructuring Begins
The new business model is setup and Ethical Brand Network is born! 3 new divisions are created: Ethical Brand Directory (EBD), Ethical Brand Boutique (EBB) + Ethical Brand Academy (EBA)
Key Stage Ventures Invests 
After a few months of pitch decks, live and online pitching – we were delighted to be approached by KSV with a hybrid-investment proposal to give us the tools and experienced team we needed to grow the business. 
Business Remodelling  
EBD began to look at options to grow and move away from a not-for-profit model and become a commercially sustainable business. This led us to launching a new commercial model proposal and seeking investment. 
The London & partners Business Accelerator Programme Begins
After a successful application to join the summer 2020 cohort, our founder Roberta and Roshni Durve join 80 London based businesses on a 3-month programme to help us scale and grow.
Supporting Small businesses webinars
In response to COVID-19 we launched our supporting small business webinar series, welcoming over 12 expert speakers .
Fashion Revolition Week 7-Day event
Ethical Brand Directory sponsored the Ethical Brands for Fashion Revolution event, with our founder Roberta Lee also helping organise and host.
Ethical Brand Boutique goes live early
We launched the Ethical Brand Boutique – all items handpicked by our founder Roberta Lee.
Roberta Lee on the Pure London stage
Our founder Roberta Lee was invited back to the Pure London stage to host 2 catwalk shows, live styling and a presentation on building a sustainable wardrobe. She invited the EBD team to come along and be part of the fun.  
We launch our corporate pop-ups
We start working with other large businesses and launch our corporate Pop-ups in the city of London.
Pop-up at Spirit of Christmas
We secure a partnership with Spirit of Christmas, our founder curates an Ethical & Sustainable Edit display for the Fair. EBD launches its first pop-up Boutique to 55,000 people.
Our new website goes live
We update our branding and go live with a new website, rebuilt and ready to scale, with our plans for growth. Steve Woody, our volunteer team, and interns all work tirelessly to get the website ready in time.
Our second birthday
We turn 2-years old and celebrate with an event at Mahiki London and show that being ethical and sustainable can be glamorous too. We host a panel discussion about the 'Future of Fashion' and invite Jennie Holloway from Fashion Enter to share her views of the fashion industry.
Our second Going Green Online Summit
We host our second online event bringing together 12-speakers from different industries to continue the discussion on how we can 'go-green' in 2019 and beyond.
Internship Programme launches
We begin to offer flexible remote working internship opportunities for those interested in sustainability and fashion.
We beta launch Ethical Brand Academy
We launch a series of training sessions for our brands to help them grow their business.
Our first birthday
We partner with Future Planet, for a sustainable fashion event. Our founder Roberta Lee is a panel speaker alongside Safia Minnie and others. EBD showcases a selection of ethical products for event attendees.
Our volunteer programme starts
We officially invite passionate people who believe in our vision to join us and our volunteer team starts to grow.
Our first Going Green Online Summit
We host our first online event bringing together changemakers and thought leaders from the UK, US and Canada to discuss how we can all tackle sustainability and 'go-green' in 2018.
Our new website goes live
We get our own domain: ethicalbranddirectory.com our own social media accounts and re-launch as 'Ethical Brand Directory'.
The project gathers momentum
Demand for the directory picks up – brand applications come in on a daily basis the decision is made to move it from Roberta Style Lee to its own domain.
Our Conscious Christmas Showcase
We host a 2nd networking event, with panel and showcase. We invited members of the directory to showcase their products ahead of Christmas.
EBD hosts its first event
We host an ethical networking event and panel discussion at the Business Design Centre – sponsored by Green Story and Business Design Works. Roberta Lee is supported by Bel Jacobs.
The A-Z Directory goes live
With the support of website expert Steve Woody, a key sponsor for the A-Z Ethical Brand Directory and the BETA launch goes live via the Roberta Style Lee website.
The Directory concept
By now, Roberta Lee had been getting questions from clients about brands and thought she needed to share her spreadsheet – work commences on a directory proof of concept.
A list of brands
Roberta Lee, our founder, started to search for brands and record the ones that met her criteria on a simple spreadsheet