Sometimes less is more. Especially when it comes to jewellery, it's worth investing in a few delicate pieces that work effortlessly with your wardrobe and will stand the test of time.
We've handpicked 3 of the very best delicate jewellery brands that are as stylish as they are sustainable. Each of these brands is committed to ethical production and using only the highest-quality, eco-friendly materials. So you can wear and cherish your investment for years to come.
What are you waiting for? Add some ethical sparkle to your everyday wardrobe (…or someone else's) with these 3 delicate jewellery brands worth investing in.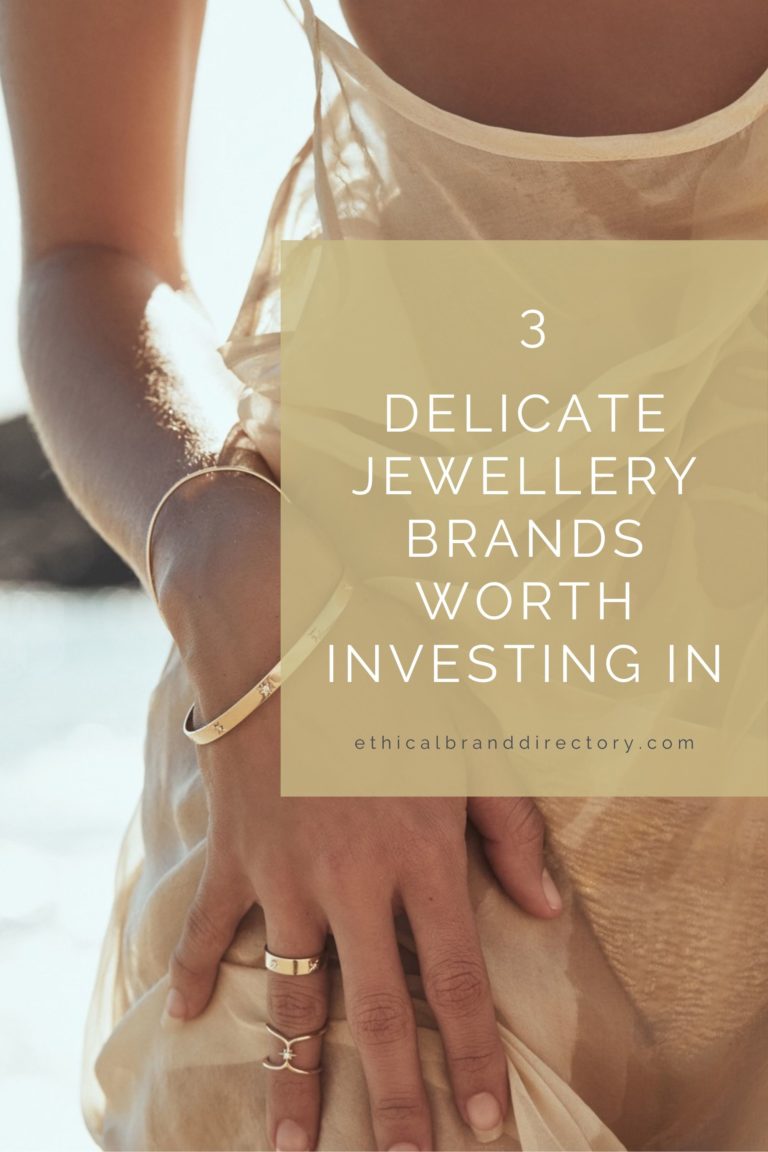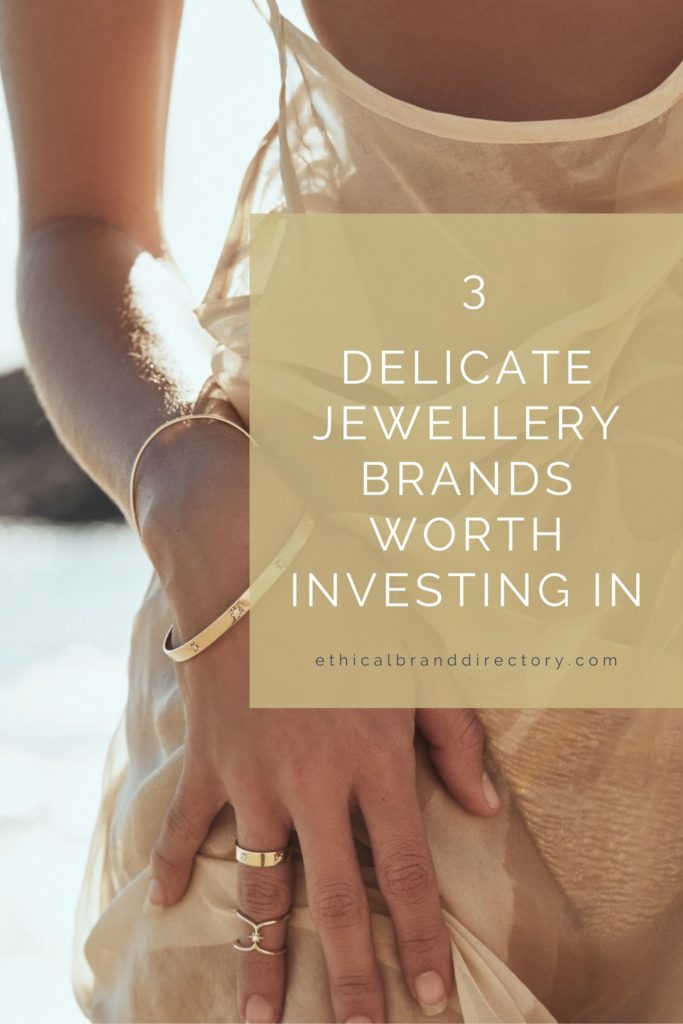 1. Washed Ashore — Conscious Jewellery Brand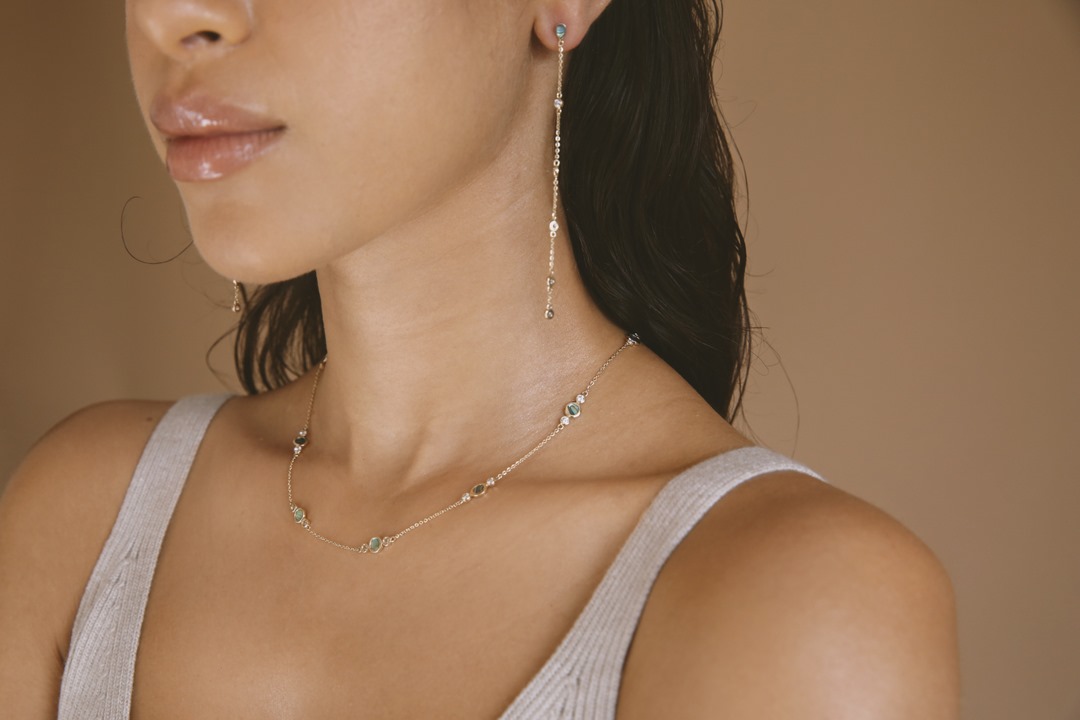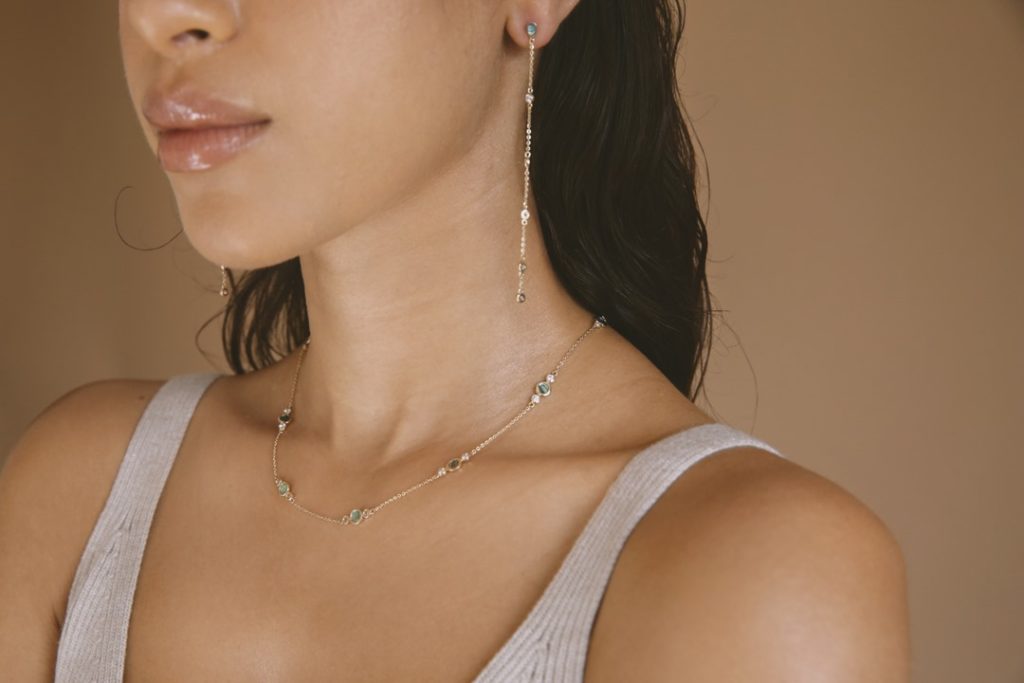 Price: $45-$1,750
EBD Values: community, handmade, natural materials, supports women
Washed Ashore is an enchanting yet modern jewellery brand, inspired by Founder Larada Lamsam's belief that pieces of jewellery aren't accessories but talismans that possess a magical quality. From the raw materials they use and how they treat their jewellers to the way they operate as a company, everything Washed Ashore does promotes positive energy,
Each piece is lovingly handmade using only 100% recycled/recyclable metals and secondhand or deadstock gemstones and pearls to bring you the cleanest, most beautiful jewellery possible.
If you can't tell, we're huge fans of this brand! And we're not the only ones, here's what our Founder Roberta Lee has to say about Washed Ashore:
"This exquisite US-based ethical and sustainable luxury jewellery brand is great for those who love investing in quality. The delicate pieces are perfect for those with petite frames like me, as well as those who love layering and stacking their jewellery for a more statement look."

Roberta Lee, Founder of Ethical Brand Directory & London's Sustainable Stylist
2. Loft & Daughter — Socially Responsible Jewellery
Price: £39-£250
EBD Values: community, fair trade, supports women, transparent brand
Fine gold bracelets? Dainty pearl pendants? Loft and Daughter has a beautiful range — and at affordable prices! This socially and environmentally conscious lifestyle and jewellery brand believe beautiful things can give back too.
Whether that be empowering the most vulnerable women in society, uplifting disadvantaged artisans or using recycled, planet-friendly, every piece and every partnership exists to make a positive impact.
This is the perfect brand for style-conscious women who love to mix and match their jewellery.
3. Lucy Flint — Handmade Ethical Jewellery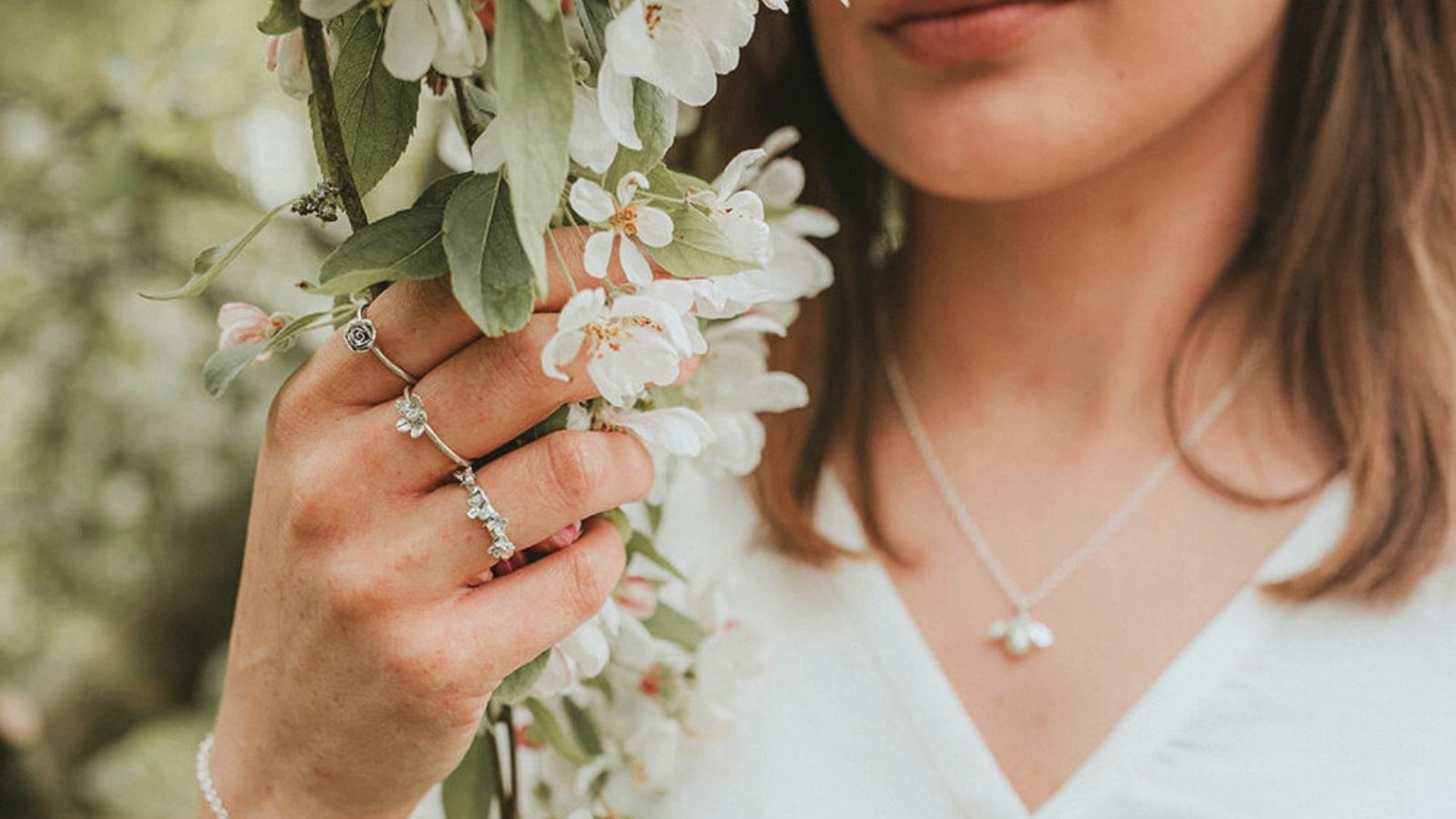 Price: £37-£150
EBD Values: handmade, eco-friendly, bespoke, recycled materials
Lucy Flint is a handmade jewellery brand inspired by the natural world. Every piece is beautifully crafted in their onsite workshop, using traditional silversmithing techniques. So you can expect high-quality pieces that feature flowers, bees, feathers and other wonderful forms found in nature.
But if you're looking for something extra special, Lucy Flint offers a bespoke service to help you create a custom piece of jewellery that's perfectly suited to you and your style. If you're a jewellery-lover or know someone who is, a custom made piece makes a lovely gift.