Whether you're looking to move more this year or you've already found your workout rhythm, investing in a new ethical sportswear kit can provide a much-needed energy boost. And what better time to recommit to your wellbeing and health than now?
Beyond your workout regime, activewear is also making its way into our everyday wardrobe, so it's worth investing in stylish, high-quality garments. Not only will sustainable sportswear look better and feel better — it'll do better too.

Whatever the workout, here are 5 ethical sportswear brands to get you moving and into that "new year, new me" mindset.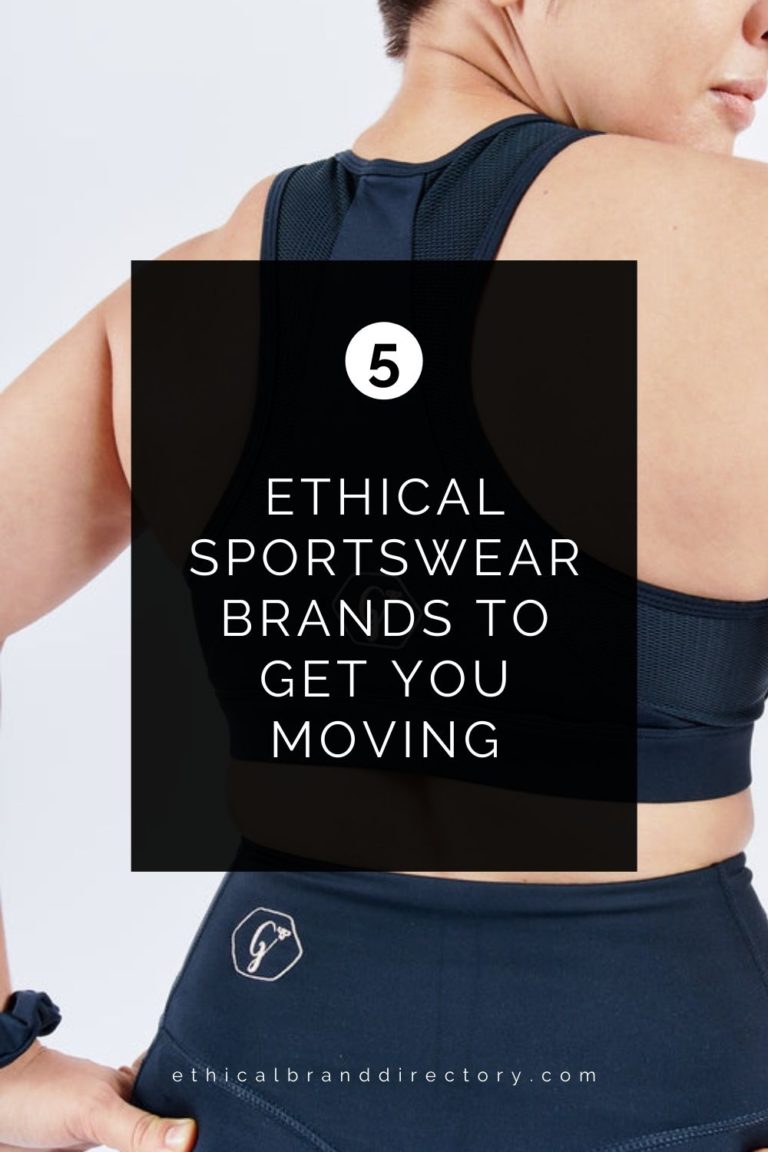 1. GNGR BEES — Sustainable Yoga & Sportswear
Product range: sports bras, leggings, joggers, hoodies
EBD Values: Community, donates to charity, uses reclaimed and recycled materials, transparent brand
Available in sizes: XS-XL
GNGR Bees is an honest activewear brand on a mission to empower the world. Every one of their garments is made from recycled or reclaimed waste materials (such as fishing nets, bottles and cement sacks) and lovingly transformed into beautiful activewear. So you can expect high-quality garments that withstand even the toughest of workouts.
GNGR Bees also donates 5% from every activewear piece sold to important causes that empower communities and social enterprises around the globe. Sometimes donating 100% of profits from partnership pieces, such as the freenmial top.
We think this brand is pretty amazing, but don't just take our word for it, here's what our founder Roberta Lee loves about GNGR Bees…
"As a stylist who loves a pop of colour these glorious workout clothes are just perfect for a mood-enhancing workout. If style extends itself to the gym for you, and colours make you feel good, be sure to check out their colorful workout range – I love the forest green sports bra and matching leggings set, perfect for those of us with cool undertones, meaning you won't look washed out without makeup on."
(PS. Keep an eye on the Roberta Style Lee blog for our founder's full GNGR Bees brand review — coming soon!)
2. Organic Basics — ECO-FRIENDLY ESSENTIALS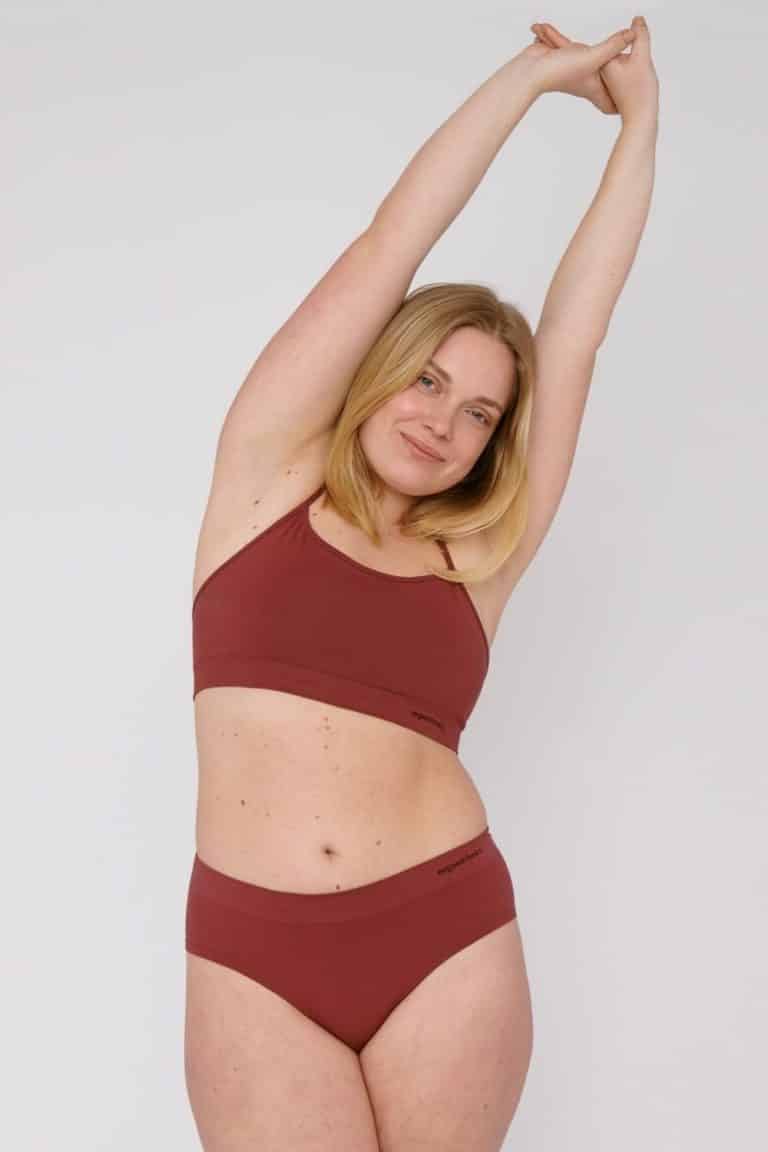 Product range: Sweatshirts, hoodies, leggings, crop tops, sports bras, bike shorts, yoga shorts, tees, tanks, tops and socks
EBD Values: eco-friendly, natural materials, organic, transparent brand
Available in sizes: XS-XXL
Organic Basics is an eco-friendly fashion brand based in Copenhagen that creates long-lasting, sustainable basics. This simple yet stylish brand has garnered quite the following… and for good reason. Organic Basics uses natural, recycled and organic materials and only partners with factories that care about their impact. And as a certified B Corp, the brand donates a portion of its profits to support people and the planet.
Last year we spoke to Organic Basics' Founders Christoffer Immanuel, Mads Fibiger, and Alexander Christiansen to get an inside look into the brand's story and learn more about their ethics. See what they said here.
Whether you're looking for yoga shorts, breathable tees or comfy hoodies, this no-fuss brand has the essential pieces you need to complete any workout.
3. Hylo Athletics — Ethical, High-Performance Running Shoes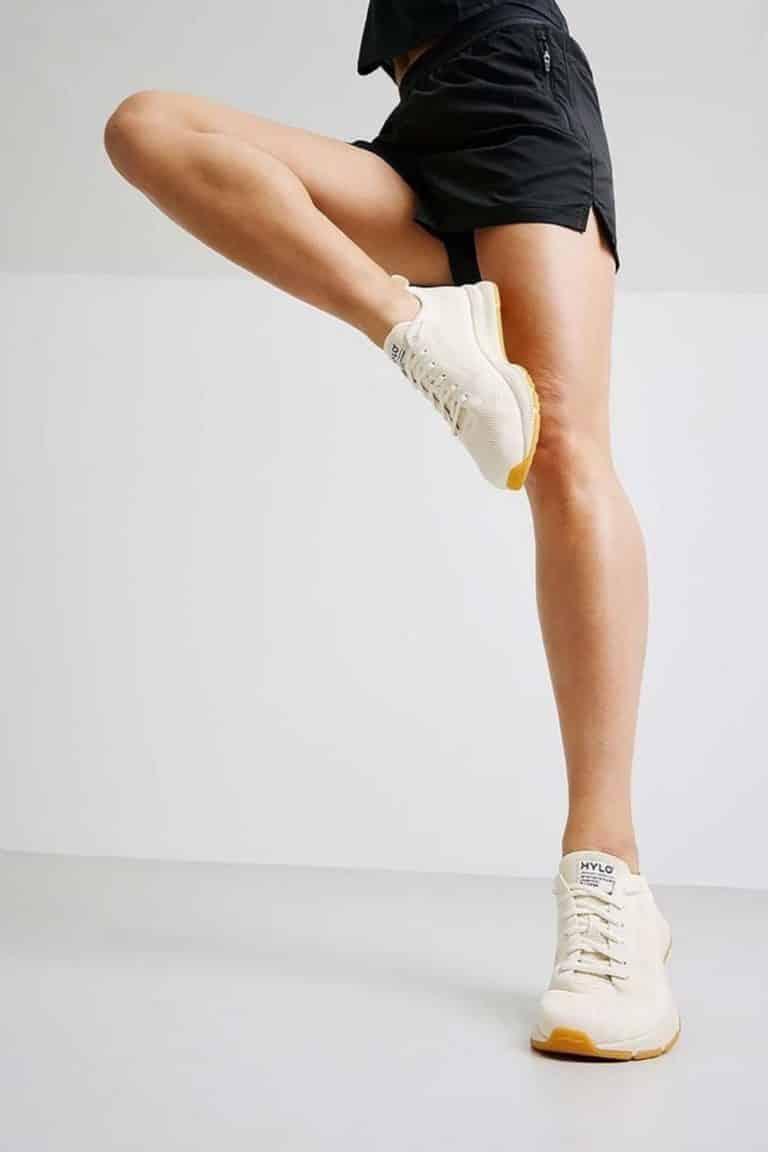 Product range: Men and women's running shoes
EBD Values: eco-friendly, natural, organic materials, suitable for vegans, transparent brand
Available in sizes: Women's UK 3-9 / Men's UK 6-14
Hylo is more than a sportswear brand, it is a "movement of Athletes for Planet, using materials science to make performance products in a better way". The brand uses the power of sport to inspire positive change — that's why Hylo also offers a re-sell option and take-back scheme to optimise the lifespan (and reduce the impact) of each pair of runners.
Hylo's innovative corn runners are made from 7 renewable materials and are 100% recyclable. And with a carbon footprint of just 7.84g CO2e, Hylo's corn runners use 42% less CO2e than the average running shoe. Hylo's running shoes are a great investment for the sports fanatic and anyway wanting to go that extra mile. (They're also stylist-approved!)
READ THE BRAND FOUNDER INTERVIEW
4. Miomojo — Kind Yoga Series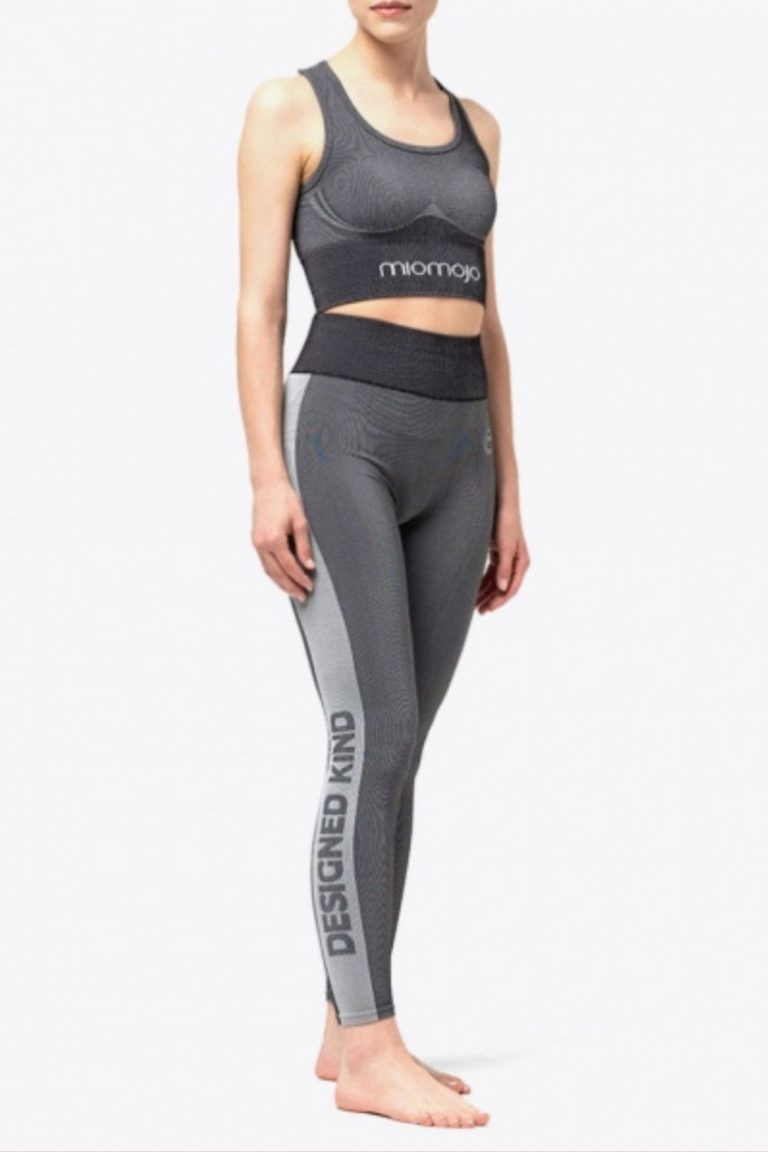 Product range: yoga sets, sweatshirts, t-shirts
EBD Values: donates to charity, natural materials, not tested on animals, vegan, transparent brand
Available in sizes: S-XL
Vegan yoga wear just got a whole lot cuter, thanks to Miomojo's new "Kind Yoga Series". This innovative, vegan brand's range of yoga wear isn't just cute, it's practical and eco-friendly too. They use sustainable nylon fibres (regenerated from industrial waste) to create flexible fits that are perfect for all body types and workout regimes.
As if the brand couldn't get any better, Miomojo's "you buy, we give" ethos means that for every online purchase you make, they donate 10% back to animal welfare causes.
5. starseeds — Sustainable Athleisure-Wear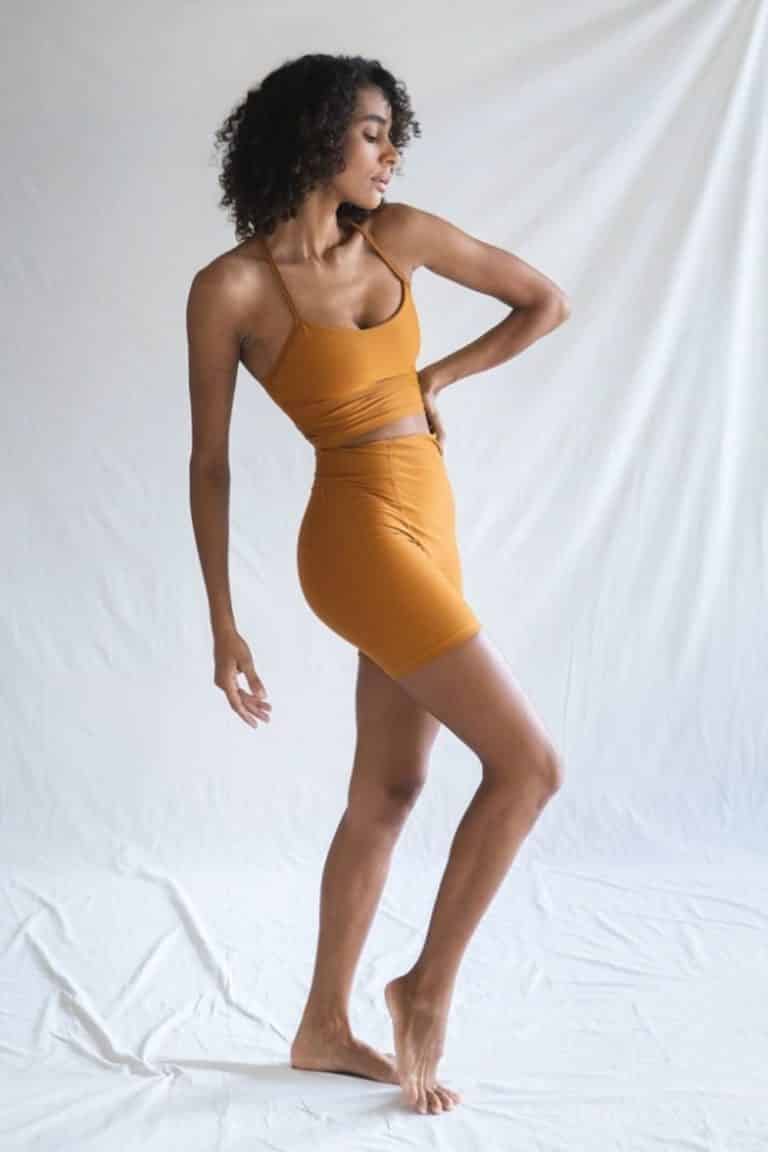 Product range: leggings, joggers, track pants, biker shorts, crop tops, bra tops
EBD Values: eco-friendly, organic materials, recycles
Available in sizes: XS-XL
Did somebody say feel-good fashion? Starseeds is a smart athleisure-wear brand committed to crafting slow fashion with a minimalistic approach. Each design embraces your natural curves while delivering the technical performance and durability you need to complete any workout.
Starseeds pride themselves on using the finest organic and natural fabrics, with only the highest-quality materials making the cut. This careful attention to material choice means that every Starseeds piece is as kind to the planet, and the people who farm it, make it and wear it, as possible.