Cruelty Free Bags and Fashion Accessories
Miomojo is a vegan accessories brand making waves in the cruelty-free fashion industry. Situated in the heart of Bergamo, Italy, Miomojo endeavours to produce innovative, cruelty-free products that create a kinder, more sustainable world.
With creativity and compassion, Miomojo has proven that it's possible to have fashion, without fashion victims. No more fur, wool, silk, feathers or leather – just beautifully crafted products. Giving back is also an integral part of the Italian brand. Miomojo's ethos "you buy, we give" means that for every online purchase, they give back 10% directly to animal welfare causes.
Ethics & Sustainability Overview
Miomojo always strives to be kinder to the planet. They currently use vegan leather, natural fibres (such as bamboo, linen and hemp) and certified synthetic fibres. And by 2022, all Miomojo products will be made exclusively from recycled materials.
Sourcing & Supplier Transparency Information
During the 2020 Covid outbreak, Founder Claudia Pievani released the brand's 'Made in Italy Prima Linea Collection' with the aim of making Miomojo more sustainable and giving back to the community.
Since the collection launched, Miomojo has pledged to introduce more ethical practices and have become a Certified B Corporation. This means they are legally required to account for business decisions that have any impact on workers, the community, suppliers and the environment.
No discount code provided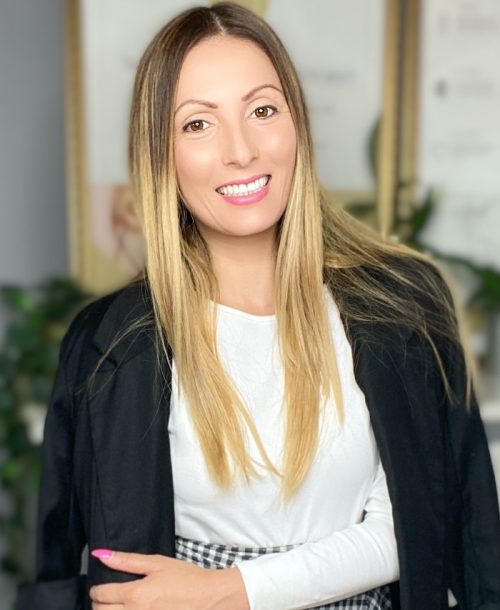 STYLE Tips from Roberta Lee
This brand offers a great alternative for those who want to avoid leather, maintain their style, and have products made with less plastic. I love the vibrant red apple leather bags perfect for those with cool undertones who prefer clear pops of colour.  There's plenty for those with warm undertones too, beautiful greens, creams, browns, and bronze options available.
You can get more styling tips and sustainable shopping advice from our founder over at robertastylelee.co.uk
Love this ethical brand? Show Them You CARE & Share THIS LISTING