Simple SEO and social media are two main areas as business owners need to master. It's not always a smooth ride and you can't sit still as the online world changes and algorithms mean you have to shift your tactics and constantly evolve to stay relevant.  As the founder of Roberta Style Lee and Ethical Brand Network, I have found it hard to keep up with the changes myself, but even though it's tough it's a battle we cannot give up. 
My advice is to focus on what you CAN do, rather than stress about what you can't. If social media is too overwhelming, make sure you keep a consistent blog schedule and promote it to your mailing list.
Painful SEO lessons
We migrated EBD to a new website back in 2018, and we missed a lot of SEO steps, which cost us. We lost some of our online historical advantage of having an optimised site from 2017 and lost relevance ranking for particular keywords. Painful learning. But what adds insult to injury is we did another website migration and lots of other things were missed (again).
Then more recently we migrated to a greener hosting service and more things were missed in the background which damaged our rankings even further… The moral of the story here is you need to work with people that truly understand the SEO landscape for website builds, redesigns and migrations. Experts cost more upfront but will save you time, pain and expense in the long run.
SEO Dos & DON'TS
Do seek out the help of experienced SEO professionals as it can be an expensive lesson when things don't work
Do prioritise your SEO work and set time aside each month to correct any errors flagged by your Google Analytics dashboard
Do set yourself a blogging schedule that utilises keywords and phrases that your ideal customer is looking for
Do build pages and blogs that answer your customer's questions and capture search queries
Do utilise product images alt attributes, page titles and descriptions to accurately describe what the product is using keywords and phrases your customer will search for
Do set yourself traffic and conversion goals
Do outsource blog writing of your don't have time for it (we offer a blog writing service here at EBD if you need some help!)
Don't opt for cheap inexperienced SEO experts and website developers that don't understand all the intricate technical details that need to be in place to preserve your SEO work and make it better.
Don't expect to build a website and for visitors to just come.
Don't overcomplicate your website.
The power of blogging for SEO
Incidentally, we found that most of the organic traffic for ethicalbranddirectory.com has actually been generated through some very well-researched, and well-written blogs. I wrote one about greenwashing back in 2018 which gathered a lot of momentum and referral traffic, since then we've found listicles have performed well over time too.
I cannot stress this enough to busy business owners – MAKE TIME and create evergreen blog content, It will benefit your site DA (domain authority) and help you bring more traffic to your website. Blogging really is one of the best things you can do for your website SEO. Never underestimate the importance of describing your images on your website using language people use when they search in google.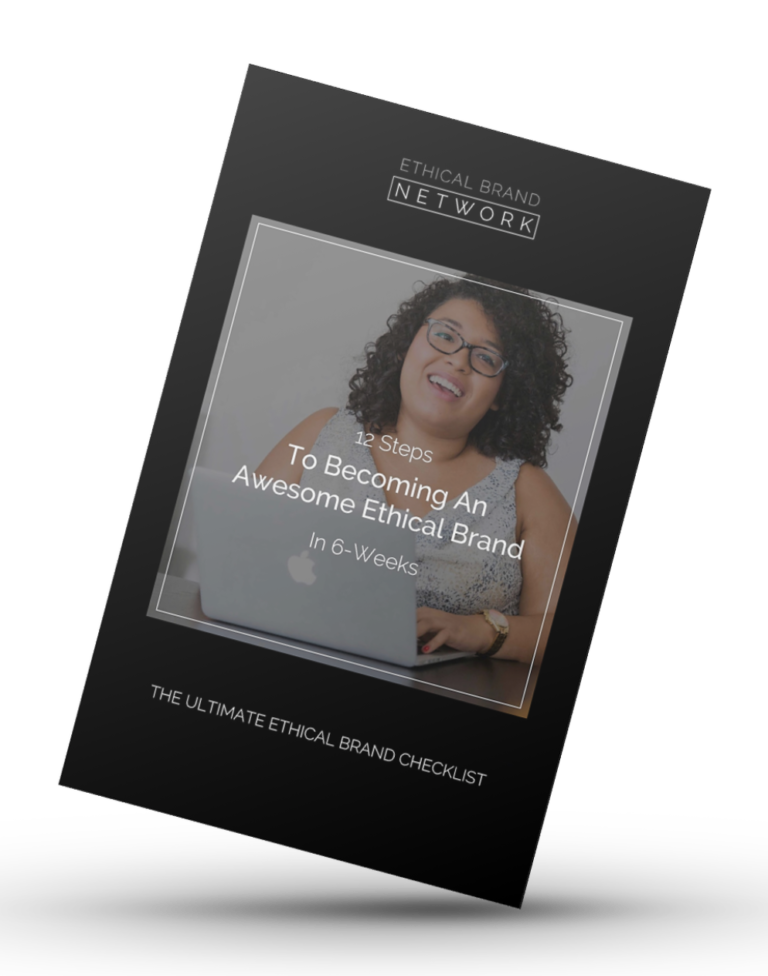 FAST TRACK YOUR brand cREDENTIALS
GET THE 12 steps to becoming AN awesome ethical brand
Join the 6-week challenge with weekly email prompts for the tasks you need to complete  
We respect your information and fully comply with GDPR.
Hire in help to write your blogs
If you cannot find the time to write blogs yourself, hire someone to do the writing. Just make sure your blogs are evergreen, these have the longest shelf-life and can continue building momentum year after year. Evergreen content creation will always provide the most bang for your buck if you look ahead long-term; think about how you can reuse, update and tweak the content (with minimal effort) each year to get re-indexed in Google.
SEO Quick Tips:
Get blogging with evergreen content: Simple tips work great: Top 3 Tips For Caring for Your Clothes, for example.

Focus on building up a bank of User Generated Content (UGC) the easiest way to do this is to set up an interview series on a Google Form and send it out to people you'd like to feature on your blog. This is a super simple way to get other people to generate content for you. To ensure its relevance to your target audience – use interview questions that you know naturally link to your brand's mission, be sure that it's helpful content and will be of interest for your customers before publishing.

Search Google for keywords and see what other phrases come up that are similar and include those synonyms and phrases in your content

Create a Google Business account and get your business on the map – and start getting those important customer reviews (we have not been great at this – but we must remedy it!)

SEO your images, which quite simply means using the Alt Attribute field to explain what the image is, for example: Women's Blue Maxi Dress in Organic Cotton

Don't forget to promote your blogs all year round on platforms like Medium, Post Box, Pinterest, YouTube, Twitter, etc as these are great for SEO as well.
Using Social Media as a BUSY Business OWNER
Social media is like the marmite of marketing, you either love it or hate it. Busy business owners often get suckered into changing social media tactics rather than having a solid social media strategy, which should result in new leads in your email list, and more traffic to your website and sales. If this isn't happening then you need to examine your process and reconfigure how you're doing things.

This is why I like to share what has helped me, and what has held me back as a busy business owner and founder. Over the years, I've tried to do it all – and done well in some areas and fallen short in others.
Social media we've tried
We've tried Facebook, Instagram, Twitter and YouTube in the early days, and Facebook and Instagram yielded great results to begin with in community building but not revenue. Fast forward to today and now we've scaled back our team and reallocated our resources to writing blog content, we've not had the time or resources to spend on re-learning how to stay relevant on Instagram. We only created Facebook as we weren't able to be on Instagram without it. But now you can… It's important to ask WHY you started with each platform and if those reasons are still relevant today.

So instead of fighting with the algorithms, we've looked at what platforms we believe can truly serve us and our business goals. Which are different today than they were last year.
2022 looks very different to the social media landscape in 2016/17
What we're looking for from our social media, truthfully, is signposting to our website. We have so many great resources for business owners and consumers who like stylish clothes and eco-friendly beauty products. We don't have the same time and budget to manage a community like we did the last 7+ years.
Our goal is to get people onto our website so we can help inspire them, and introduce them to amazing new brands in our directory. Our goal beyond that is to get them into our email list so we can send them email subscriber-only content.
This is why Pinterest, Twitter and Google Business have become key platforms for our marketing strategy. All of these platforms enable us to signpost directly to key resources on our website and are well-positioned to be picked up in google search results as well. We can schedule content easily and drip-feed it across our channels meaning we don't need to be on social media daily.
What is your goal for 2022 and beyond? Let us know in the comments!
Social media skills reality check
The biggest tip I can give you is to check in with yourself and ask if you're the best person for the job. Answer these questions below:
Do I enjoy being on social media?
Do I enjoy creating content for multiple social media platforms?
Do I enjoy engaging with people on social media platforms?
Do I have time for all of the above?
Am I getting results from all the time spent learning, tweaking, figuring out editing skills and changing tactics on social media?
Am I proud of my social media accounts, the content and the engagement I get from my social media community?
Is my social media strategy really helping my business grow?
If you answered YES to the above then GREAT, keep doing what you're doing and just remember to keep checking those analytics and opt-ins and ensure you're attracting the right people to your community and into your email list.
If you answered NO, then it sounds like you need to create a business case for yourself to hire some help. Identify the key activities that help you generate revenue – and see how much time you'd need to double that. Try and look at hiring help as an investment and a key part of your overall business strategy.
We hope these tips help. Let us know in the comments if you've tried any of them, and if you've used a social media expert or social media strategist/coach that has helped you get excellent results, please share their names below 🙂
This blog was originally written in 2020 by our founder Roberta Lee. It was republished in 2022 with some updates about our social media goals.

*Affiliate links used for MissingLettr