Ethical Brand Directory (EBD) has secured a partnership with Spirit of Christmas and will be exhibiting a selection of responsibly produced clothing, accessories, and gifts in a high-end 'boutique-style' pop-up shop with styling and personal shopping services, included.
I am delighted to have been able to secure this opportunity for our EBD family and we look forward to sharing the festive spirit with other traders at the fair. Ethical Brand Directory will also be responsible for an 'Ethical & Sustainable Edit' that will highlight gift ideas from the boutique in an engaging and informative display – which will be designed to draw visitors in, for them to think about gift-giving in a new way. As the chief curator and stylist at EBD – I am thoroughly looking forward to this and getting creative!
The Spirit of Christmas takes place between the 4th – 10th of November at the London Olympia and attracts over 55,000 people across the 7-days. This is one of the largest shopping events of the year and we are extremely pleased to be representing independent ethical and sustainable brands in our EBD Pop-Up.
Spirit of Christmas has a partnership with House & Garden which ensures that we will be in front of high-net-worth individuals from the most affluent areas of London and the Home Counties. The Spirit of Christmas Fair will also feature across a variety of Condé Nast titles including Vogue, Vanity Fair, Glamour and Tatler. This is great news for our members of the Ethical Brand Directory!
Spirit of Christmas Fair 2018
Take a peek at last year's event to get a feel for the vibe and size of the event.
What to expect for 2019
Gain invaluable inspiration in their complementary and pre-bookable interactive, expert-led Winter Workshops and masterclasses! make a day of it. You can come along and create your very own festive floral creation, or learn the secrets of beautiful gift wrapping (although at EBD encourage you to think about sustainable choices for your gifts this year ).
Upon entering the fair, you'll find the EBD Boutique on the main walkway on the right, stand L37, don't forget to come in and say hi! If you're looking for support with your ethical personal shopping or need some sustainable Christmas styling advice, we've got you covered! We'll be releasing a limited number of tickets – (these will be available soon).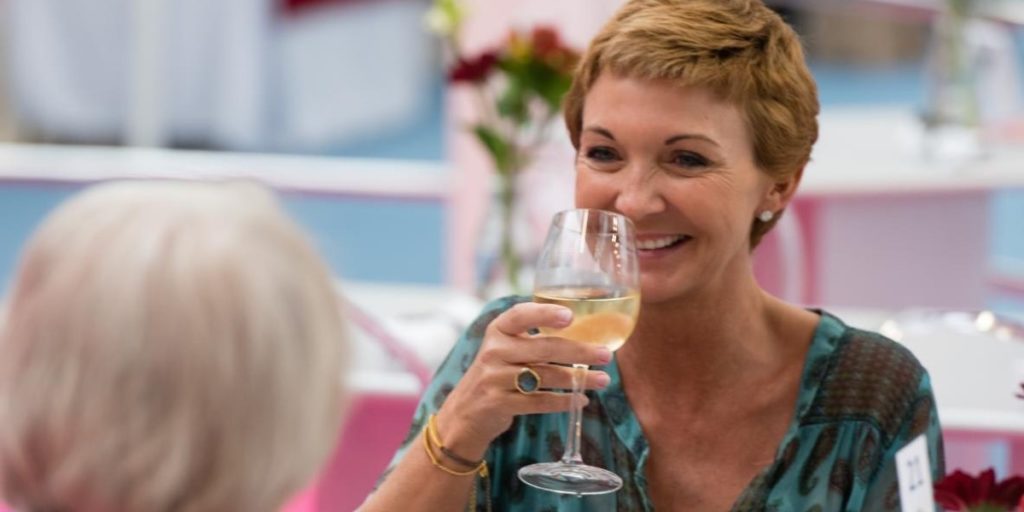 There are several dining options onsite too from Brunch to bottomless Afternoon Tea in the elegant new Mosimann's Restaurant. Or there is the informal 'M' Express for light refreshments. It wouldn't be Christmas without Champagne Bars, and this year Spirit of Christmas has three Louis Roederer ones dotted around so you can relax, sip and soak up the atmosphere.
And whilst we'd love for you to visit us the EBD Boutique, we appreciate there will be lots to see and do. Your ticket to Spirit of London also includes complimentary entry to the Condé Nast Traveller presents The Luxury Travel Fair from the 7-10 November too!
Let's just say November is shaping up to be pretty exciting!
Ethical Brand Directory Brands
We will have announced which brands have secured a place with in our blog here – make sure you are subscribed to alerts as we'll be doing giveaways and special announcements to our subscribers first. Don't miss out!
Interested in joining the EBD family? We are still taking membership enquires for 2020- submit your interest here.
Roberta Lee
Founder of Ethical Brand Directory