Ever wondered how to work with a stylist for maximum impact? Our founder Roberta Lee joined our supporting small businesses webinars again to share useful tips and advice on how small fashion brands can effectively work with stylists to maximise their brand and product awareness.
Roberta Lee, Founder of Roberta Style Lee
Roberta Lee is the founder of Roberta Style Lee a personal styling business which has a focus on ethical and sustainable fashion to help people maximise the use of their wardrobe in the most sustainable way. Known as London's sustainable stylist and sustainable style expert, Roberta is incredibly passionate about style and sustainability therefore built a business that enables her to work on both. And of course we can't forget to mention that the Ethical Brand Directory was founded by Roberta in 2017 and is fully owned and sponsored by Roberta Style Lee.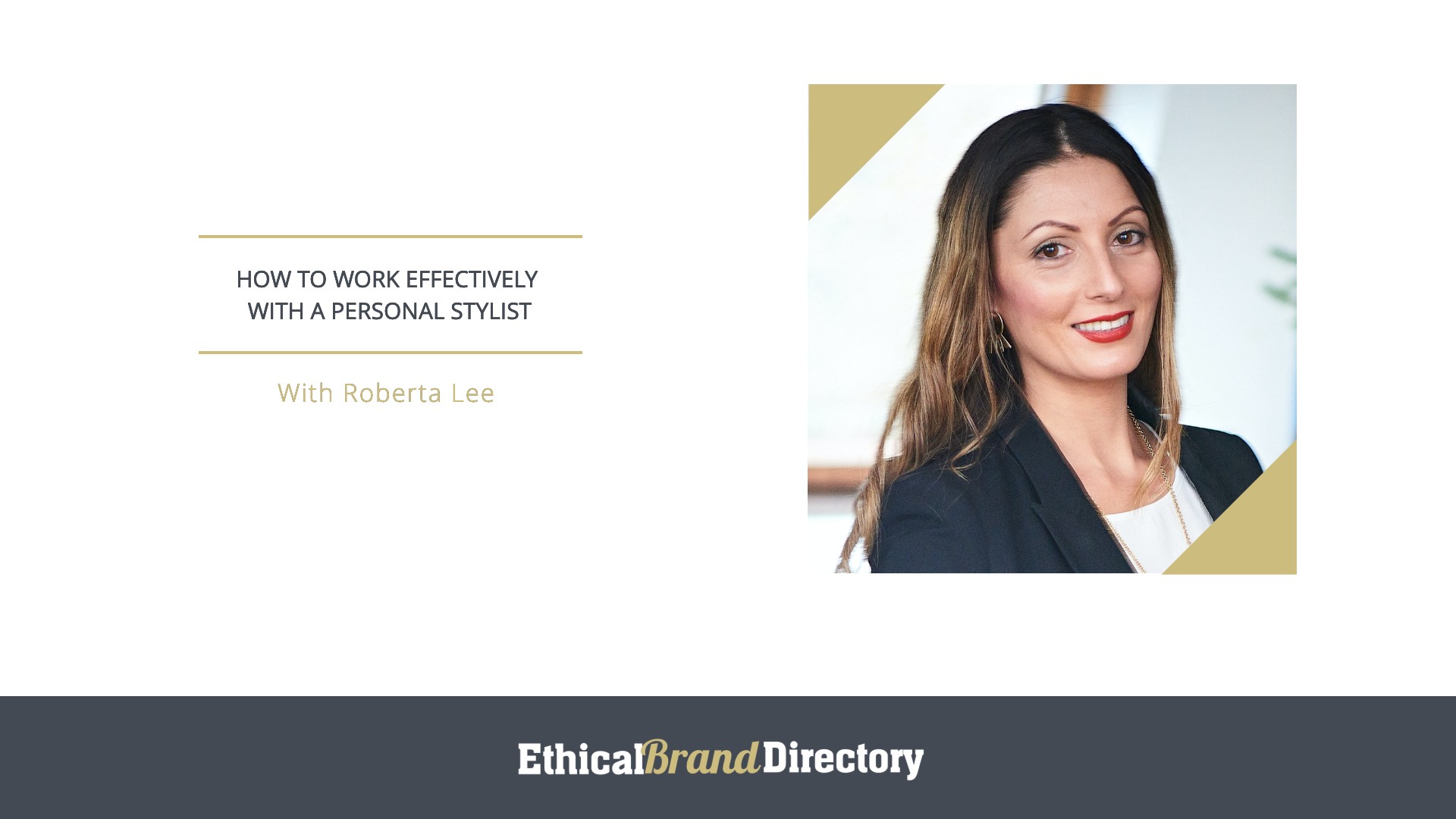 Working Effectively With a Stylist with Roberta Lee
Roberta shared her top ten tips for brands to be able to work effectively with a personal stylist and gain maximum exposure for their products. These were tips that Roberta had collected over the course of her career from conversations she has had with stylists and her own experiences of working with brands.
Supporting Small Business Webinar: How To Work With a Stylist Key Takeaways
Know your target audience. It's important for the stylist to know as a brand who your target audience is in terms of their personality and lifestyle traits. Do a deep dive to understand what they're looking for in garments and describe your pieces with this in mind. Think about the language and terminology you can use that really appeals to them.
Make it easy for a stylist to show off your brand and promote you as well as your story and what you do and don't do. Have images on white backgrounds and without any background that stylists can use to create moodboards for their clients.
Be clear about the perks and rewards for stylists who promote your brand. Consider working with a stylist as a long term relationship because stylists are out there with clients and can be influential about what brands to support and what items to buy. That kind of exposure is extremely valuable! Build up a network of stylists that are aligned with your brand and values, who will work to get your brand seen by as many people as possible.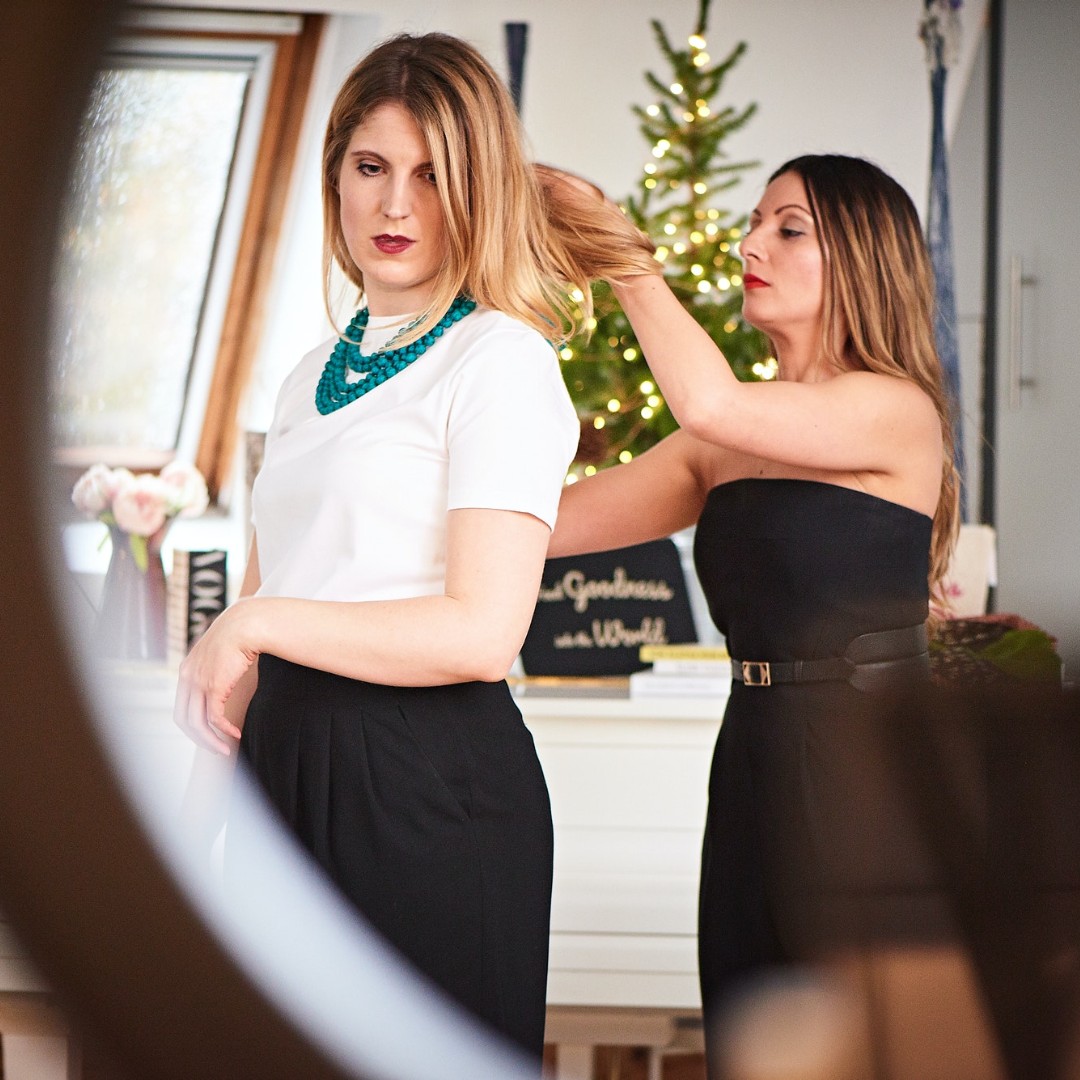 How to Work Effectively With a Stylist Q&A
Q: How can a tailor help in the process of styling?
A: Tailors are actually really important in the process of styling. If you are a fashion brand who may not design the products yourself or your pieces come in limited sizes, think about how you can partner up with a tailor and offer a tailoring service. Who can you pair up with to help your customer have a far greater experience with your brand?
Q: Should we gift stylists with new seasonal stock, instead of emailing them?
A: This is completely up to you, I would say gift people that you think will wear your pieces and promote them positively. Reconsider gifting to those that may only do one Instagram post and not engage with your brand moving forward. If you have a good relationship in place with a stylist who has a style that matches your brand, then it would be a great idea to gift them pieces because they'll wear them when visiting clients who'll want to know what they're wearing.