Have you ever wondered how a White T-Shirt is made? In today's blog we break it down step by step, including the history of a T-shirt, the T-shirt making process and why Organic Cotton Tees are better for the environment.
The History of the T-Shirt
The origins of the T-shirt date back to the end of the 19th century.
In order to feel cooler in the hot months, workers cut their overalls at the waist, resulting in two pieces, of which the top one resembled a T-shirt.
Although, the first real manufactured T-shirt was created during the Mexican-American War, when the American navy began using T-shirts under their shirts.
Shortly afterwards, in 1920 F. Scott Fitzgerald wrote the word T-shirt for the first time in one of his short stories called the Side of Paradise and it was introduced into the English dictionary.
"So early in September Amory, provided with 'six suits summer underwear, six suits winter underwear, one sweater or T-shirt, one jersey, one overcoat, winter, etc,' set out for New England, the land of schools."
And that's how the story of the T-shirt began.
It is one of the most versatile items of clothing that we must have in our wardrobe. It can be worn both casually and dressed up with a blazer.
T- Shirts over the years have evolved and come in so many varieties such as: cropped, over sized, stripped or also Polo and V-neck style.

But if you're environmentally conscious you're probably wondering what the basic white T-shirt is made of? And what does it take to get a white T-shirt so white?

What are basic white T-shirts made of?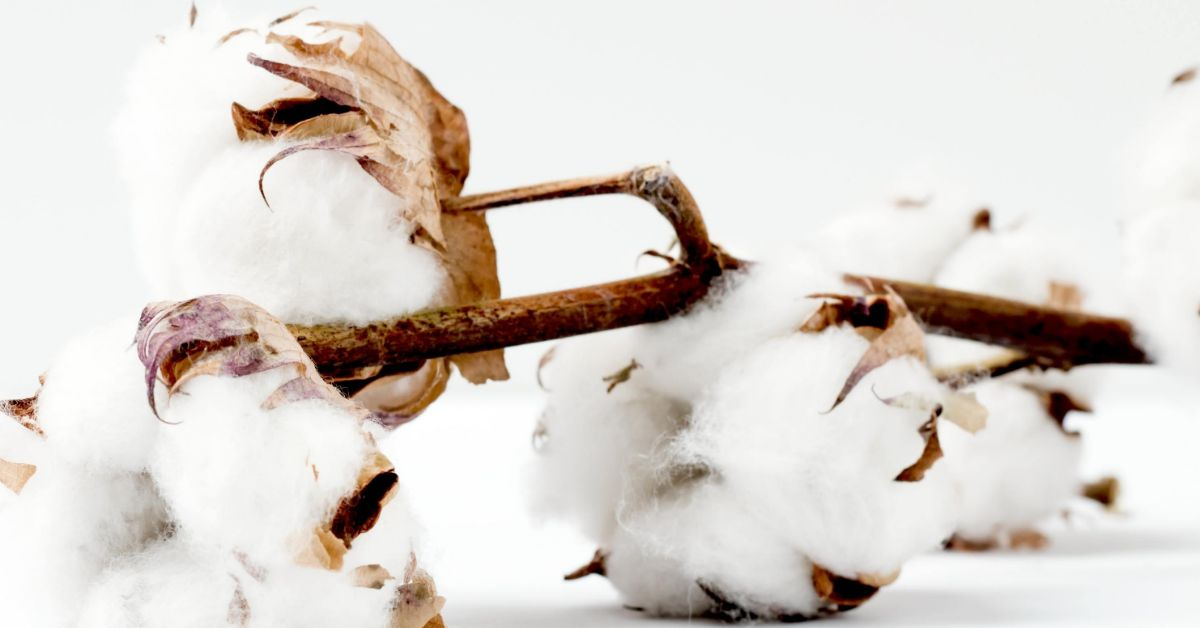 Cotton T-shirts
The most common fabric for making white T-shirts is cotton. This material is very suitable for this type of clothing as it is soft and breathable, but on the other hand, it needs a lot of water to be produced.
Linen T-Shirts
Another natural fabric that T-shirts are often made of is linen, because it is a very cool fabric for the summer, extremely breathable and therefore perfect for sultry days during the summer.
Polyester T-Shirts
Polyester, on the contrary, is a very common synthetic fabric used for T-shirts, especially sportswear. This material also includes nylon, acrylic and acetate.
Organic Cotton T-Shirts
Organic cotton is certainly one of the best choices because it is grown without the use of synthetic fertilizers, pesticides or defoliants. It is becoming more widely available, so as well as reading the labels carefully, you need to pay attention to the manufacture, the stitching and the finish.

The organic cotton produced is a low percentage compared to normal cotton, but fortunately it is a growing market.
Recommended – White T-Shirts
Our founder, Roberta Lee has personally tried and tested all the products listed on our boutique. A brand that she highly recommends is The White T-Shirt Company. Their products are great quality and they display clear information on their website about the whole process and a commitment to doing things right.
Their quality organic cotton T-shirts are produced in-house by their award winning partner Green Cotton. This means that the manufacturing process is extremely transparent and the brand is aware of who picks the cotton, knits the yarns and makes the T-shirts. This meets also the requirements of GOTS, an international standard for the certification of natural fibres, which includes ecological and social criteria.
Understanding what the T-shirt we want to buy is made of is essential for making a sustainable and long-lasting purchase. For a stretch effect, Lycra is often added to the mix, make sure you check the label. Ask the brands that make your clothes if the fabric can be recycled, often only virgin fibres can be recycled, so it's worth going for 100% organic cotton if you can find and afford it.
The T-Shirt Making Process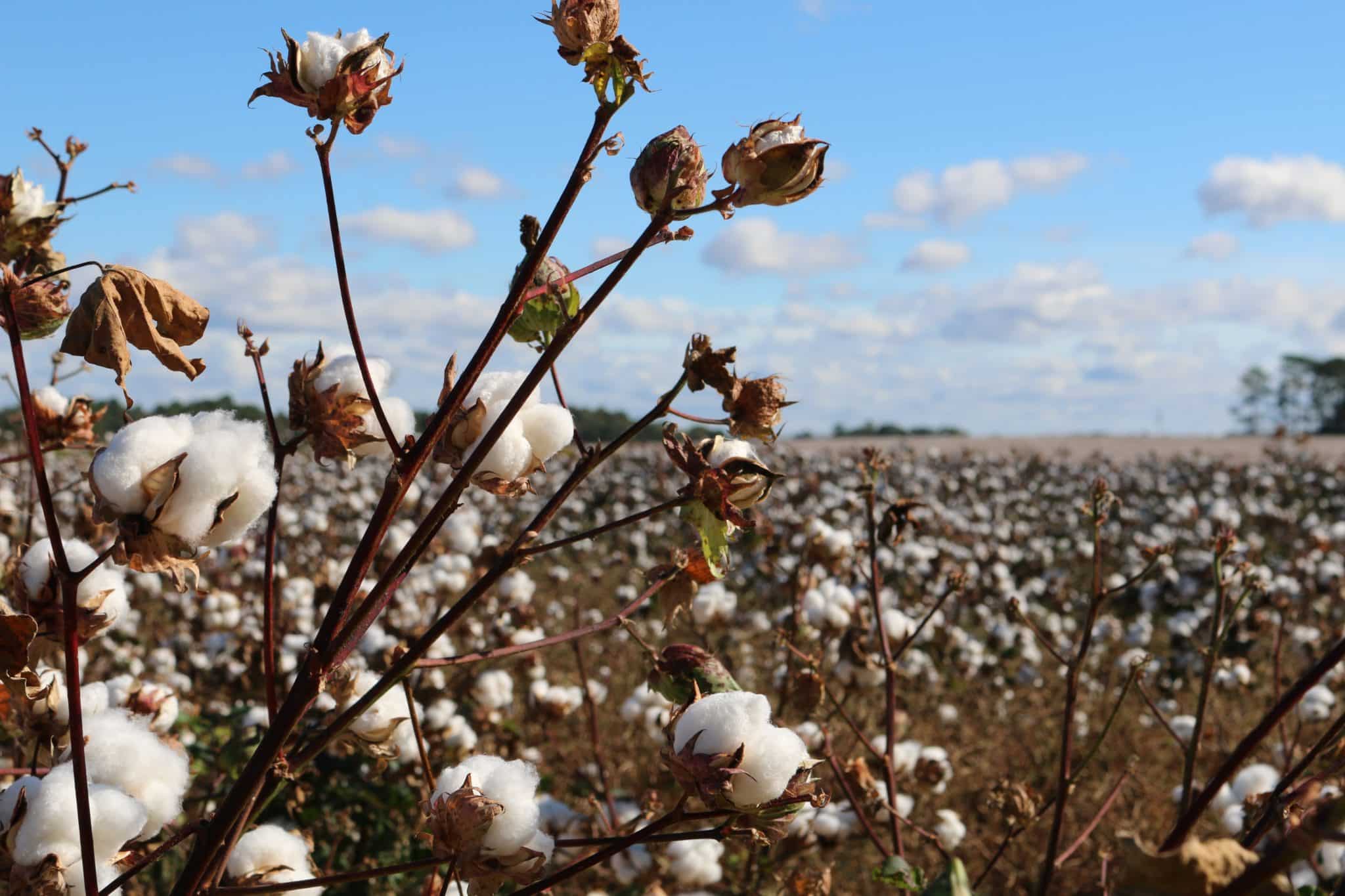 Did you know a conventional cotton T-shirt requires up to 2,700 litres of water? That's for just one garment. The same amount of water for a family of 4 for a whole year.


Here is a step by step guide to how your T-shirt goes from field to you,
Cotton seeds are planted
Planting and growing cotton seeds is not an easy process. It requires a lot of care, a lot of time and a lot of water.
Harvested
Once the fruit has ripened, it is harvested, the seed is separated from the cotton wool contained in the fruit. This fluff that surrounds the seed is the starting point for all further processing.
Turned into yarn
During this process, fibres that are too short or impure are eliminated and the product is refined by roughing it into a first semi-finished product. The product is then stretched and turned into a yarn.
Turned into Fabric
This is the knitting process in which the yarn is transformed into fabric by pulling loops, called stitches through one another.

Shipped
At this point, the raw material is shipped from suppliers to sewers.

Cut into patterns
The cotton fabric is cut according to the pattern, which will be different depending on the final style.

Stitched
The stitching is the last stage in the construction of the T-shirt itself, and is the most laborious and complicated, especially for finishing the neck and sleeve details.

Dyed
Dyeing adds value to the T-shirt, both aesthetically and to the touch, as this process makes it soften.

Branded (logos, tags added etc)
To the final T-shirts are added labels and tags and then the products are folded and packaged.

Shipped and Sold
Shipped to warehouses for intermediate storage and finally sent to your home following your online order or through a final step at a retail shop.
What Should a White T-Shirt Cost?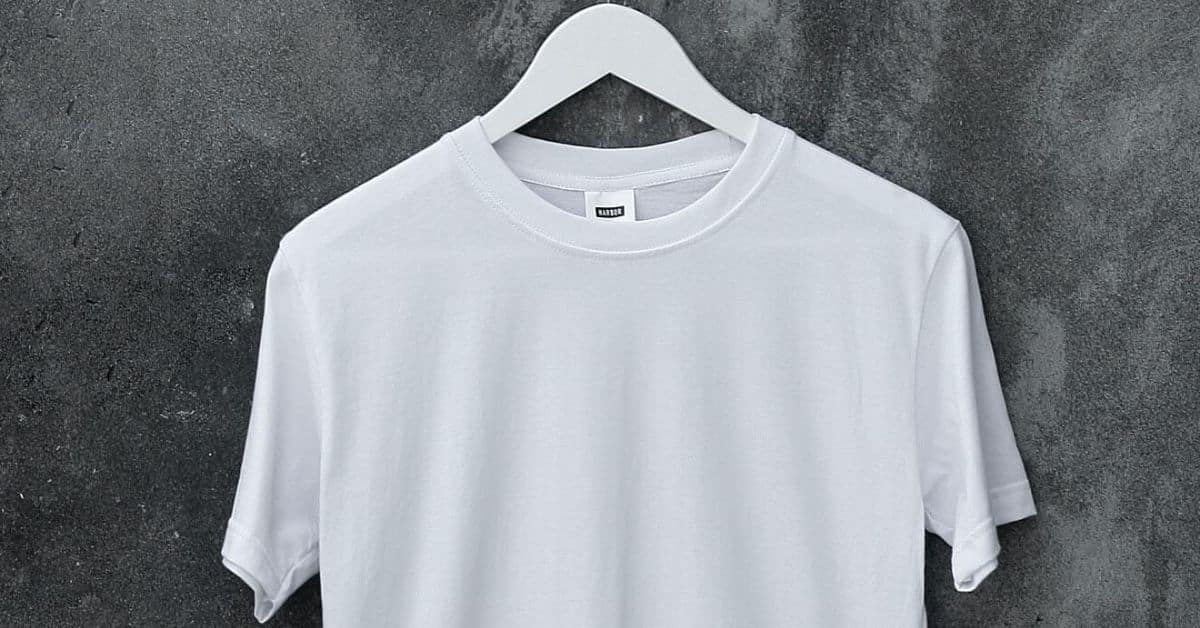 The description of the process, though simplified, tells you that the impact of a simple T-shirt in the environment is quite significant.
This is why we don't believe it is possible, nor ethical for a T-shirt, regardless of where it is made or materials it's made from to cost less than a coffee. So many people and hands are involved in the creation of our garments and whilst a T-shirt may be considered a simple item, it has a complex process and supply chain that we the consumers are not aware of.
The sustainability of a T-shirt is questionable due to the resources required, so this is why it is so important to care for your clothes and make them last. In order to do that, you must invest as much as you can afford to buy the best quality garments you can, ones that are made to last and will survive over #100wears.
If you are interested, our founder, Roberta Lee has a great blog on 100 wears, we definitely recommend you read. Check it out here.
The best type of White T-Shirt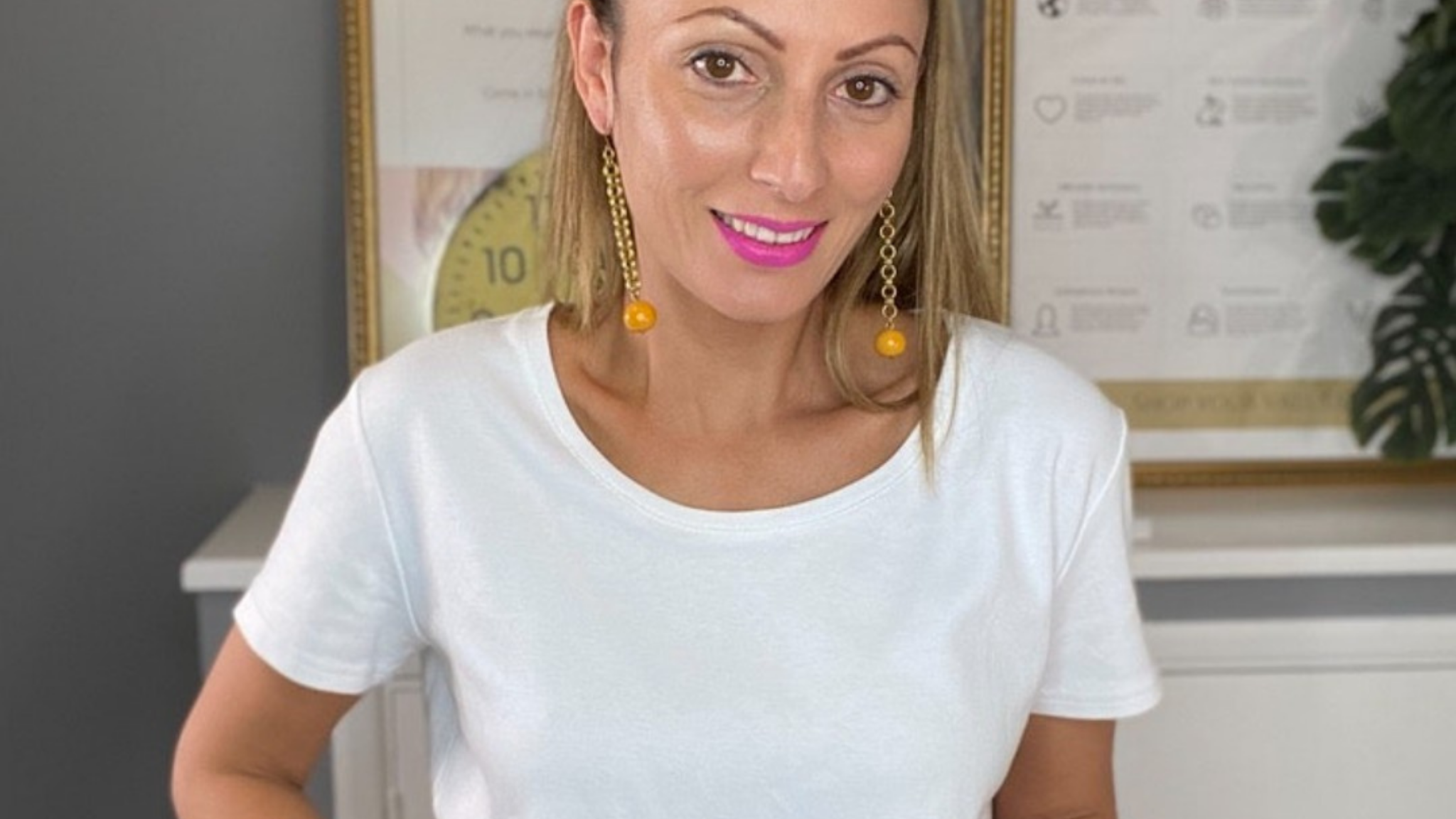 Our founder Roberta Lee, would say the best one is the one you already own. But we all know that when a white-T-shirt gets grubby it doesn't have the same appeal.
Sometimes we just need to get a crisp new white T-shirt. Organic cotton is one of the best choices, so as well as reading the labels carefully, you need to pay attention to the information shared on the website about the manufacturing process, but also look at the stitching and the finish.
We stock White-T-Shirts by The White T-Shirt Company in our boutique because they are such great quality, and ethically produced. They are also featured in Roberta Style Lee's Stylist Picks.
Caring for Your White T-Shirt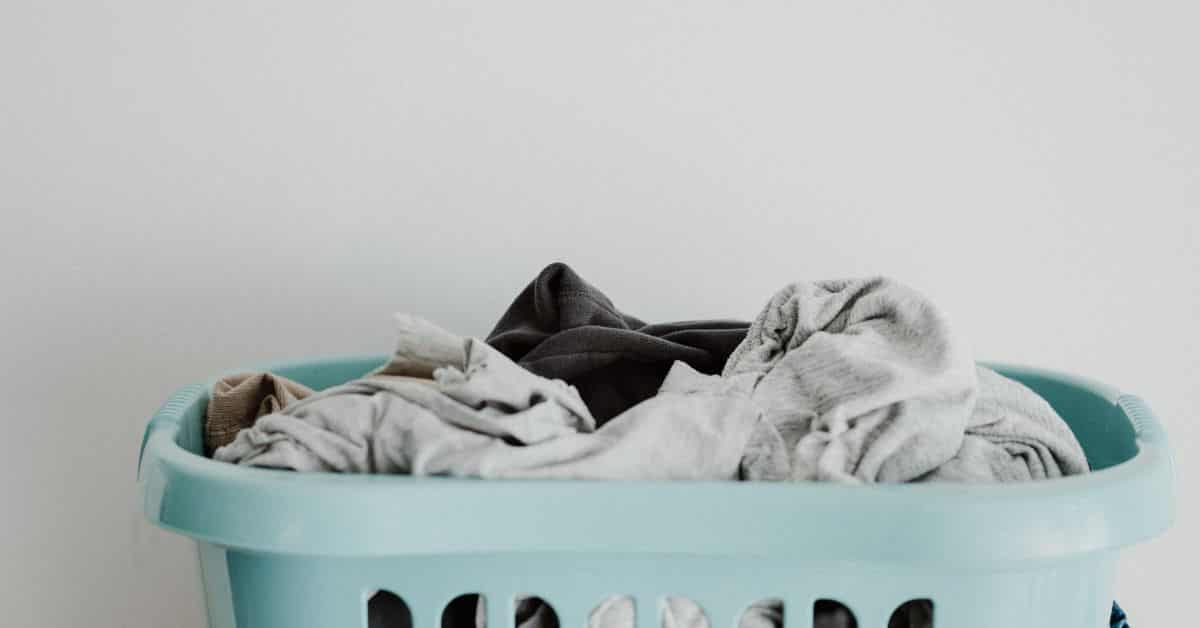 The key is to invest in a good quality white T-shirt upfront and take care of it.
After-care is so important as is treating any stains immediately. Washing with whites only and avoid wearing with any materials that may rub colour off. For women, makeup tends to be the biggest problem! We recommend having plenty of baking soda to hand to help lift off makeup stains before putting your T-shirts into the wash. Here's a great YouTube video on removing stains without using bleach.
It is vitally important to take care how we wash our white T- shirts. It is essential to follow the instructions on the label in order to preserve the material and above all the colour. All it takes is a few small precautions, such as washing at low temperatures and avoiding putting other colours in the washing machine, in order to preserve the brightness and protect the T-shirt.
We hope you found this week's blog useful. Let us know what you would like to cover next.