When you're a busy woman, balancing her career, family and friends, finding time for yourself can be difficult. Nevermind finding the time to build a stylish wardrobe, which feels virtually impossible – but it's not!
In this post I share some fashion tips for the busy, working woman which will elevate your look and streamline your wardrobe, so you can achieve maximum style with minimal effort.
That said, be prepared to invest some time up-front so you can de-clutter and reorganise your existing collection. The trick for busy women is to know what works, to be able to get dressed quickly and keep styling simple. Taking some time to curate your collection now will save you A LOT of time, money and stress later.
My Fashion Tips for Busy Women
1. Detox Edit
It's time to let go of the things you don't wear, bag up the stuff that is tatty and cannot be rescued. Pull out anything you haven't worn in 6-months (excluding seasonal clothing) and either sell or donate it. For more guidance, check out the Roberta Style Lee blog round-up of the 7 best apps for selling your preloved clothes in the UK.
Is there anything that you love but don't wear due to the fit? Put that into a pile too – we'll revisit this in my next step.
2. Bespoke tailoring and alterations are going to be your new best friend
This is probably the biggest tip I can give to women anywhere. Don't expect to buy clothes off the rack and for them to fit you. You are unique, as is your body shape. If you are buying less clothing, you can afford to spend more on quality. Reframe your thinking, let go of the cost and focus on the long term. If you are going to keep items for many years – you can't argue with a small investment of an extra £50-£100 to get an item altered. Revisit your pile of ill-fitting clothes and consider getting these altered by a tailor. It's honestly one of the best tips I can give you.
Alternatively, if buying new, opt for a made-to-measure clothing brand to guarantee you'll get the perfect fit. If you're ready to invest in made to order garments, try Distinctively Me. I've been to Jill's studio and felt the quality of her pieces. They are made with high-quality craftsmanship, care and are a timeless style that will easily see #100wears in your wardrobe.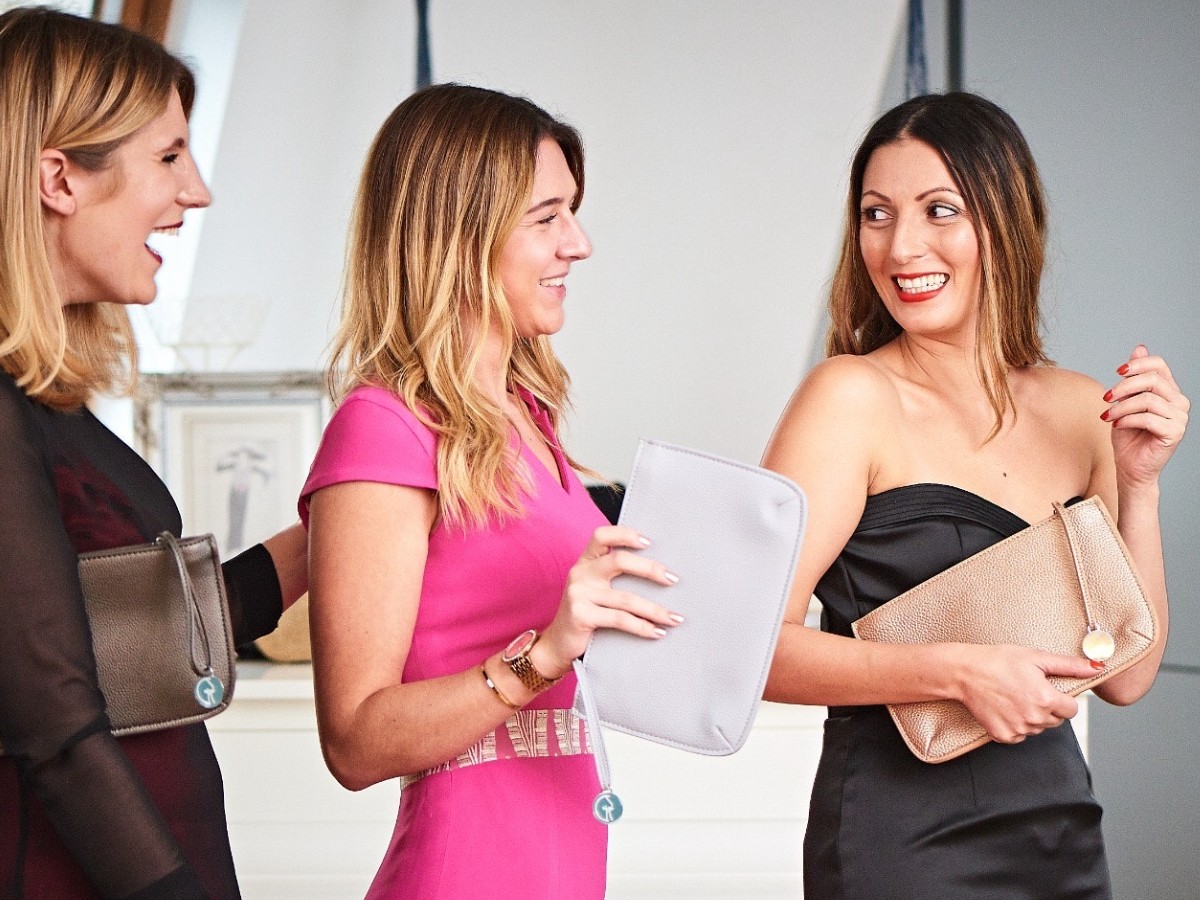 3. Organise, organise, organise!
You need a system to help you find and see what you own easily. If you have clothes packed away in boxes, suitcases or shoes in boxes, the chances are you won't use them. So make sure the only things that are packed out of sight are seasonal items.
Get Colour Coding and don't hide clothes under the same hangers unless you can see them. I organise my wardrobe by clothing type (trousers/tops/shirts) and then by colour starting with black, blue, grey, white, then my brights and patterns.
I also recommend suitable storage. Invest in proper hangers, chuck out those nasty metal ones that ruin your clothes and invest in nice wooden hangers. Hang out your jewellery, show off your shoes. If you have lots of shoes, display them on a bookshelf or somewhere you can see them. Do the same for your bags.
Make More Space and start to create piles of similar clothes. Make a pile for jeans and trousers, shorts and skirts, T-shirts and casual tops, going-out tops and shirts, work clothes, gym clothes etc. Once you've made all these piles look at editing your collection some more. Do you have duplicate items? Do you need them? You need at the very most, 2 sets of the same thing.
4. Do a colour edit – what colours make you look awake and vibrant?
Have you received compliments in certain colours? If you are not sure about colours – you can book in for a colour consultation online with me here. Get rid of any colours you find hard to match and that make you look tired.
5. Know Your Complementary Colours
Edit your collection so that you have colours that work with one another, once you know which colours go effortlessly together you'll find it much easier to pull outfits together.
However creating a complementary colour palette is a lot easier said than done – which is why I've dedicated an entire class to colour harmony in my new Create Your Own Personal Style online course. So if you'd like further guidance on the colour theory basics, how to wear colour and a bespoke colour wheel for your skin type – then this course is for you.
6. Be realistic about your lifestyle
Your wardrobe has to be practical and suit your life, your work, your travel and leisure activities. What do you do the most often? Most of us work. The second thing is probably travel, and then exercise and socialising.
You need to think about how each item in your wardrobe can lend itself to each activity. Versatility is key as is knowing how to dress up and dress down certain pieces for transitional moments, like commuting between work and home, dressing up after a day at the office, going out after work and dressing down for a more casual affair.
7. Think about your feet
Shoes can make or break an outfit. Ideally, every woman needs 6 pairs of essential footwear which includes: court shoes / heeled pumps, heeled or flat ankle boots, non-gym style leisure pumps/plimsolls, sports trainers, strappy-style evening shoes, summer sandals, and winter boots. Keep the footwear classic, comfortable and high quality.
8. Creating Smart Combinations
Skirt Dressing: select your favourite skirt and start matching it up with the tops you already own. Can the skirt be matched with up to 5+ items?
Trouser Dressing: now select the same 5 tops you matched with the skirt and see if these can be matched with the trousers you've selected.
Jeans Dressing: again, select the same 5 tops you matched with the trousers and see if these can be matched with the trousers you've selected. That's 15-different looks already!
9. Accessorise
Every woman needs 3 bags. A day bag, a bag for nights out and a suitable travel bag/gym bag. Make sure you have 3 bags that are versatile enough to go from day to night. My recommendation is to go for classic styles that have a minimalist simple design as these will stand the test of time.
I personally love The Morphbag By GSK for its timeless simplicity and fad-free design. It's a design that won't date – and to me, that's as sustainable as it gets when selecting new pieces for a long-lasting wardrobe.
I opted for The Morphbag by GSK in Rose Gold and Onyx but with 5 other colours to choose from there's something to suit every wardrobe palette.
Another practical yet stylish option, the Whitley bag by Tatum Diamond London can be worn as a bumbag during the day (simply add a belt) and a beautiful clutch in the evening. This a great investment for any busy woman- especially those with young children or pets who might need their hands free. But make sure you protect real leather as you can see I have a little water mark on mine that I need to tend to. I do use an eco-leather protector, but I got caught in a rainstorm and the bag got utterly soaked.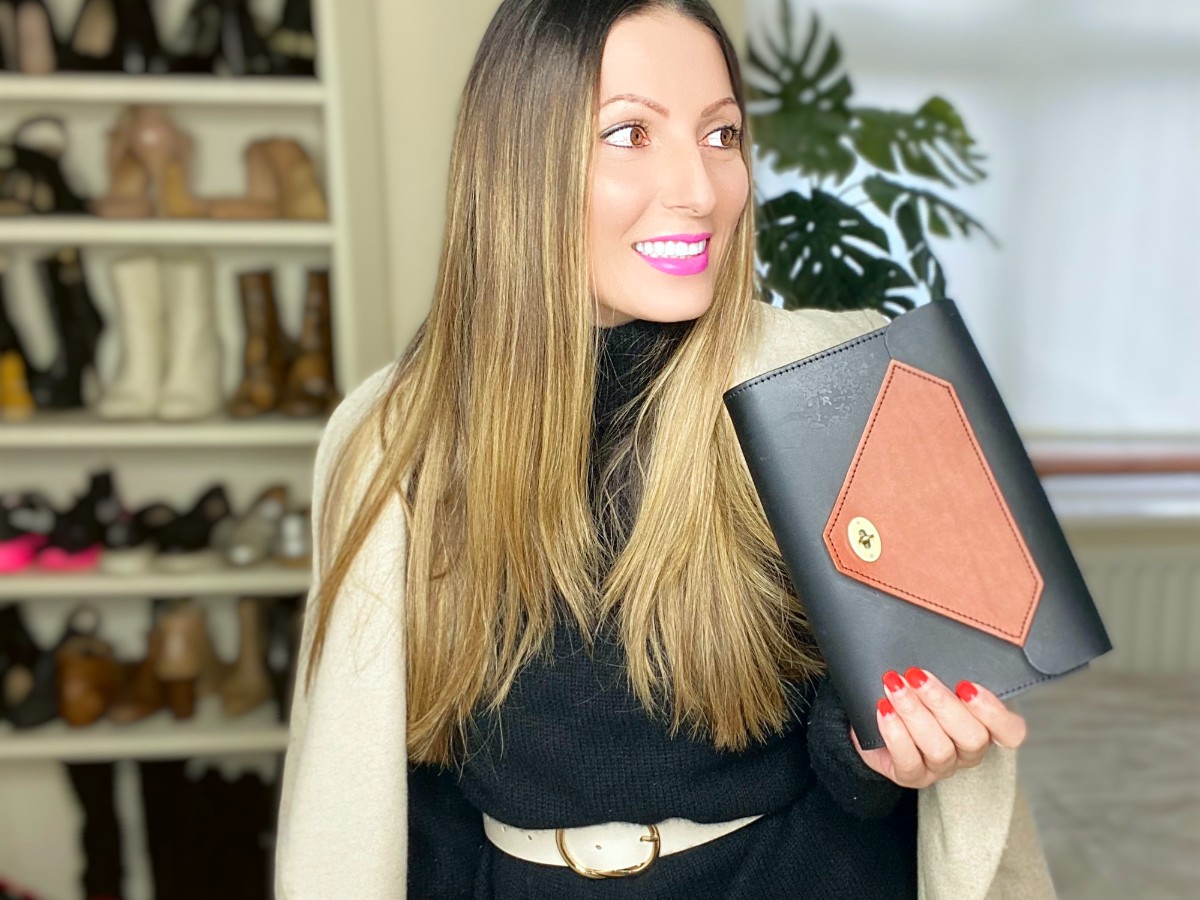 For busy women with busy handbags, I also highly recommend the Sonia Small Pouch by From Belo. It's the perfect size organizer for keeping your phone, keys and cards within easy reach.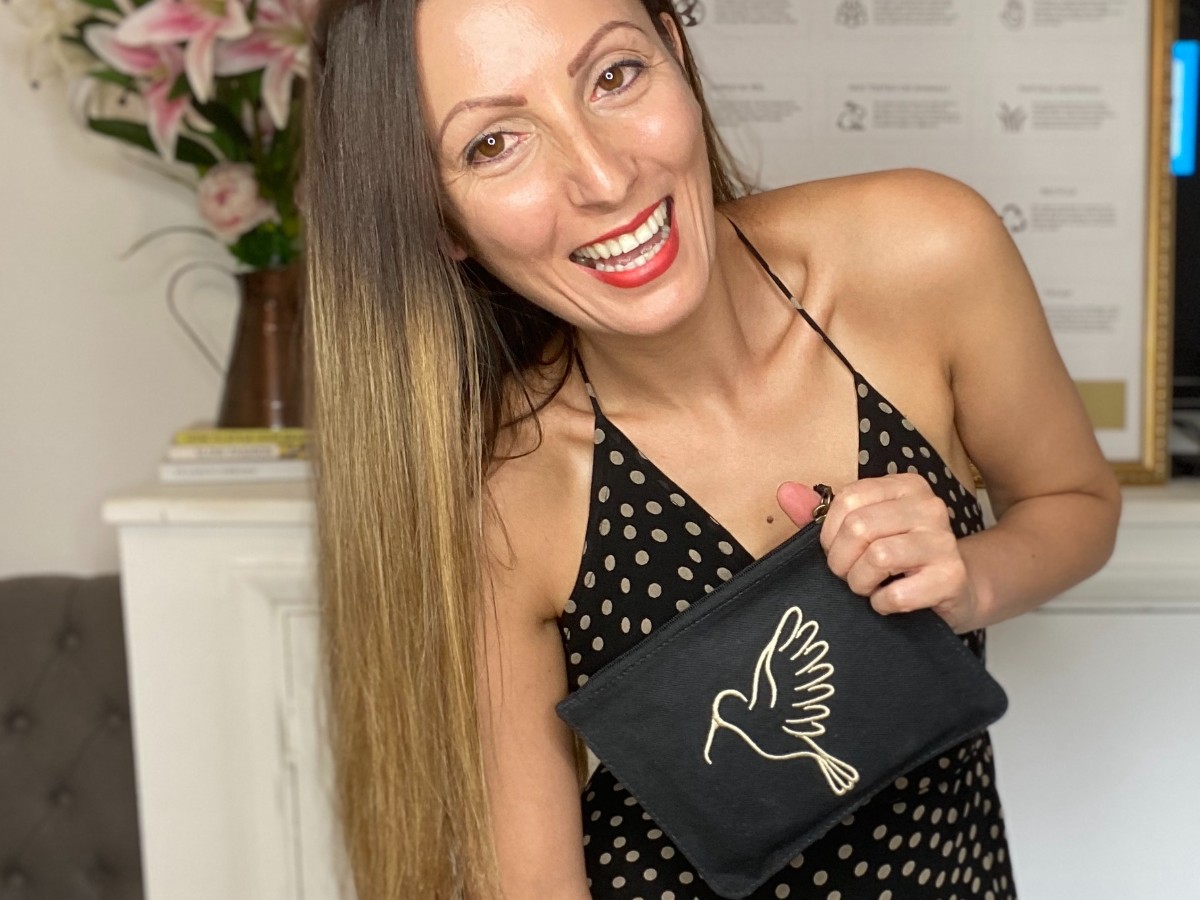 Once you've found your 3 key bags, get a wide belt and a slim belt in a colour that matches your set. Think about building up a selection of complementary accessories that reflect your personality and add a bit of character to your basics. I use pops of colour, stripes, animal prints etc to add a bit of the youthful, fun and fashionable side of me to my streamlined wardrobe.
10. Take photos and get feedback
Ask a friend (or get some time with a stylist) who you trust and that has good style themselves. Once you get confirmation of outfits and nail down about 10-15 solid looks you'll know for certain what to wear when in a hurry. Don't be shy about wearing the same thing on repeat, be like Livia Firth and people like me who take pride in being a sustainable fashionista. Wearing things many times is the whole point, we should have outfits and styles that withstand trends, that suit our lifestyles, fit our bodies, make us look good, feel good and don't restrict us in any way so we can live a great life too.
Now you've gone through my top 10 style tips for busy women, you should have a much better idea of how to organise, create and manage a sustainable wardrobe that suits your lifestyle.
Of course, these are just some tips and if you really want to get in-depth support, you can enrol on my styling course. I designed the Create Your Own Personal Style course with the busy woman in mind. It's taught entirely online so you can experience the benefits of a personal stylist no matter your time or location!
Roberta Lee
London's Sustainable Stylist & Style Expert | Founder of Ethical Brand Network