Looking for tips on how you can work from home effectively? Steve Woody joined Ethical Brand Directory's supporting small business webinar series to impart his expert tips and advice on how to work from home effectively during these unprecedented times. Having worked with a broad range of clients, from entrepreneurs to multi-million pound businesses, Steve is no novice in his field and had a lot of wisdom to share.
Steve Woody, Founder of Online Mastery
Steve Woody is the author and founder of Online Mastery, where he educates and inspires startup entrepreneurs to build their profitable online presence. Steve is a Master when it comes to creating successful websites and his book, Plan Your Website, is the fast track guide to years of his learnings.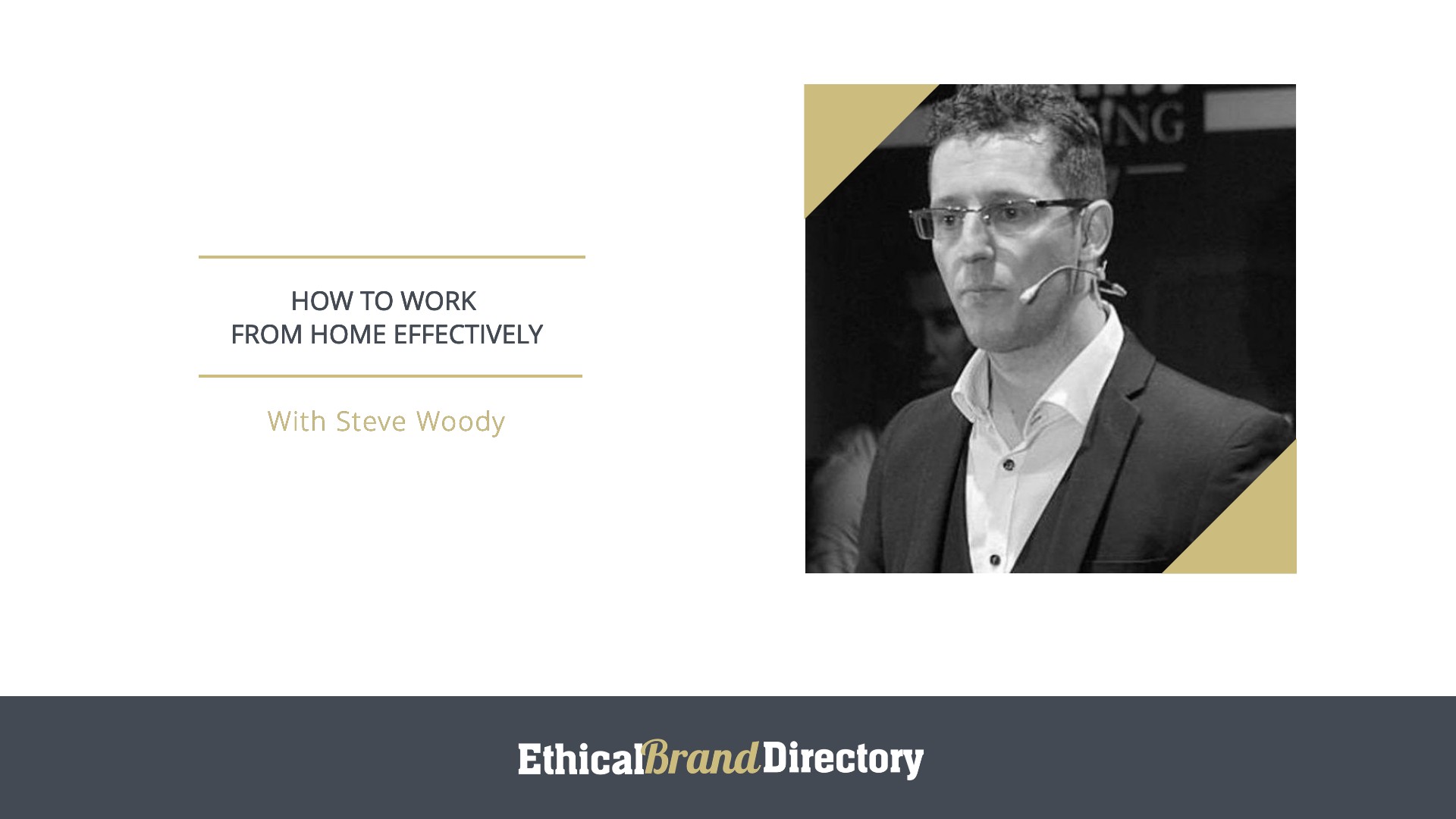 Working From Home Effectively with Steve Woody
In his session, Steve discussed with us how we can best adjust to this shift from our usual work routines, sharing tips and tricks and applications to use to better manage our time working from home.
Supporting Small Business Webinar: Working From Home Effectively Takeaways
The first step is to look after your mental health, because when that's taken care of properly you'll find yourself working from home more effectively. So make sure you are well rested, take adequate breaks, do your daily exercise – all the basics you have to do to be in a positive mental framework to ensure you get the best of your working day.
Time management is key when working from home. You can use a system as simple as the calendar on your device to block out your time with everything you have to do for the day. Discipline is key here. When your diary tells you to do something don't just snooze it, get into the habit of doing what your diary tells you, as this will help you to stay on top of your tasks for the day. Toggl is a great free system to use to track how much time you're spending on each task and managing it effectively.
The 'brain dump' technique is a great way of managing your projects when working from home. The idea is to take yourself out of that place of reaction and focus on tasks that are important. When tasks are urgent but haven't been planned you'll find yourself constantly thinking about, 'brain dumping' aims to take you out of that mindset. Asana is a great free system to use for this. Here you can make a note of everything that needs to be done so once you've done that you don't have to keep thinking about it as you already know what needs to be done. If you do this on an evening, you'll wake up in the morning with an agenda and you'll be more productive.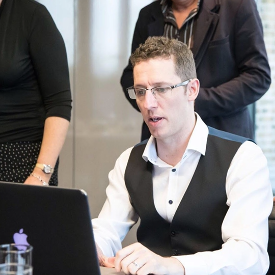 Supporting Small Business Webinar: Working From Home Effectively
Q: What would you advise people who may not take to using systems as easily as others?
A: Start with one thing, it's not about implementing many different systems at once. If something stands out for you go and investigate it. You have to consider what's best for you and your business. Start with something as simple as the calendar to plan out your day.