Nikki Webb returned to Ethical Brand Academy to deliver another excellent training session for small business owners on "How to Build Essential Relevance on your Website". This one of the 5-part series around the 5-pillars of SEO. In August Nikki Webb joined us to talk to us about the best technical ways to improve our businesses online performance. If you missed this don't worry just have a look at our previous blog.
NIKKI WEBB, DIGITAL STRATEGIST, FOUNDER OF ETHICLY
Ethicly – is a digital marketing agencywhich helps purpose-driven brands achieve digital success and make a real impact.
Nikki Webb is a leading digital strategist with 20 years of experience under her belt.
Launching ETHICLY in 2020, she devotes her passion and expertise in this area to purpose-driven brands to help them excel digitally.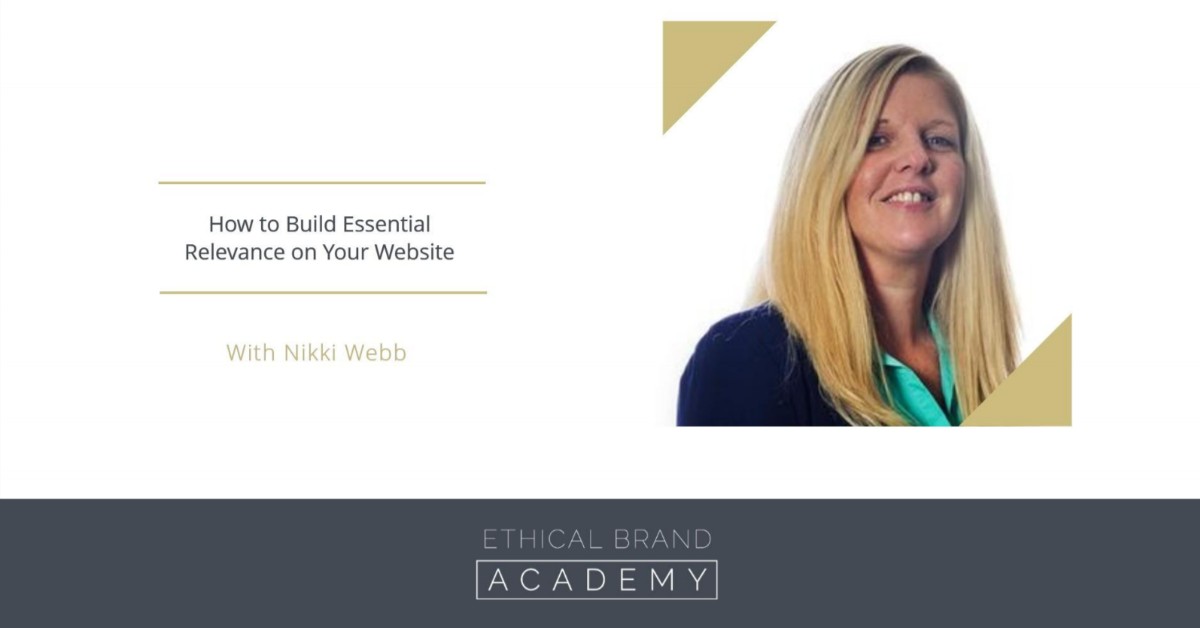 You can find out more about Nikki at:
HOW TO BUILD ESSENTIAL RELEVANCE ON YOUR WEBSITE WITH NIKKI WEBB
Building the relevance of your website is all about your audience, who they are and how they search.

There are three key points to page elements,
Audience
Keywords
Optimisation
Audience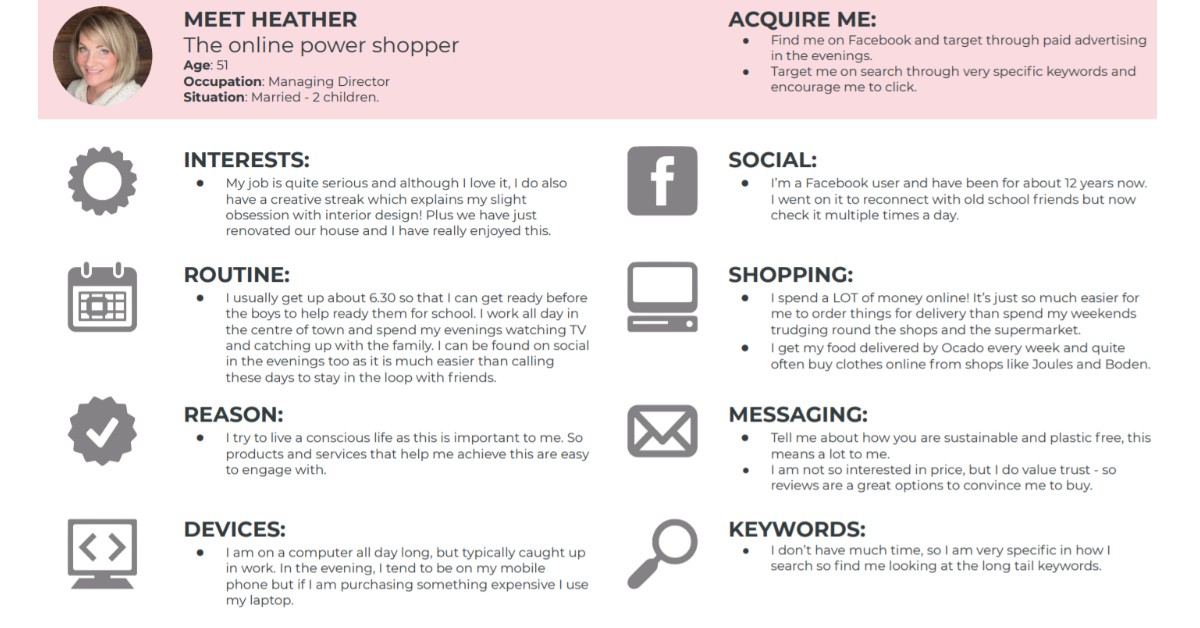 You need to know your audience inside out. Profiling is a good way to do this. Nikki recommended several programmes including Pollfish research and survey monkey. In order to really get to know your audience, you need to be asking questions about who they are and their demographic as well as what motivates them.

Primary research is not the only option however there are a lot of statistics already out there. This can be expensive but there are ways to access data without paying too much, for example libraries, and searching on Google.

Having well-researched personas are vital when it comes to search marketing, they help you understand not only how your audience is going to search but also what messages are going to resonate and the key things that they want to hear about.
Keywords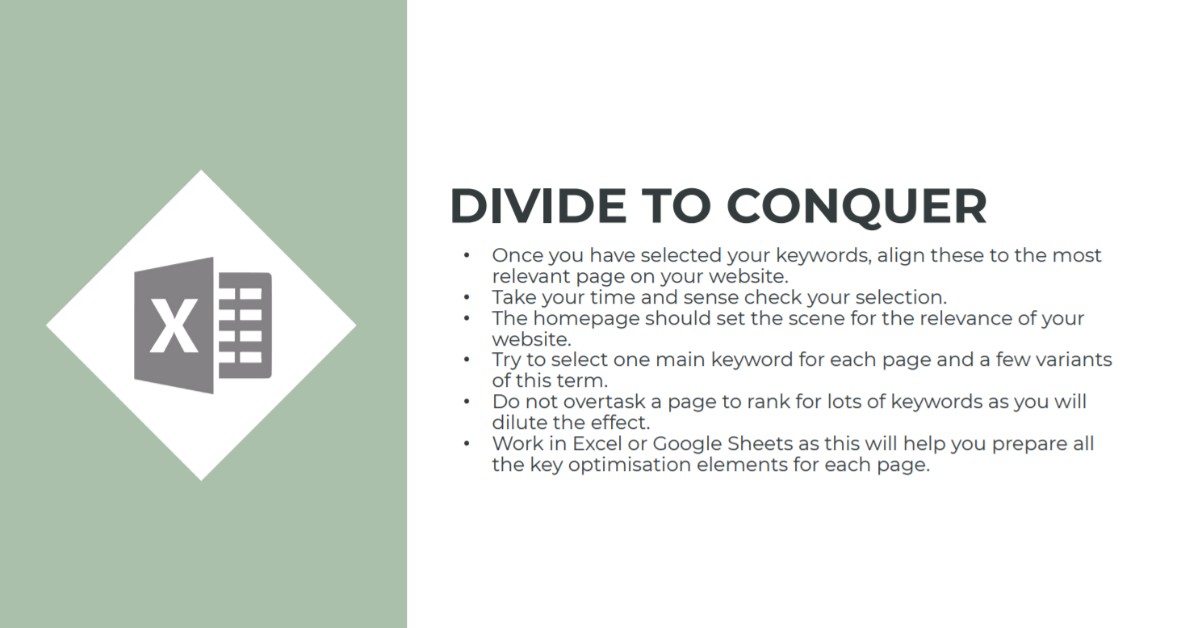 The best starting point when it comes to finding keywords and phrases associated with your business is brainstorming, ideally with other people, i.e. your family, friends or team. Another technique to use is Google suggest. When you go to search for anything on Google search bar it will make suggestions related to what you are searching for, this can be very useful so take note of all the combinations they suggest.
A tool Nikki recommends when it comes to finding relevant keywords is Mangools, this is a paid-for tool and according to Nikki, it is the most cost-effective on the market. It provides lots of support for SEO and its keyword feature helps you work out which words to target easily.
On-page optimisation
The first thing to tackle when it comes to on-page optimisation is your page title and description. Your title is the most important for search engines, note that the title is not the same thing as your page name. The main role of the page title is labelling what it is to the search engines, don't overload it with keywords and place your most relevant words at the start.

When it comes to your page description Nikki suggests you use roughly 150 characters, where you can include the keywords but don't write it with SEO in mind, it should be written to incise the audience more than anything.