An Interview with Ånyo Stories
In today's Ethical Brand Directory interview we meet Maxine Kranck the founder of Anyo Stories a sustainable fashion brand committed to reducing waste. Ånyo is Swedish for 'renew' or 'again', and taps into the philosophy of recycling and reusing something old to create something new without harming nature or society.
Anyo Stories  offer a range of beautifully crafted denim jackets that will make you stand out in the crowd. By reusing textiles and fashion pieces, they contribute to a more circular fashion economy whilst showing you can look good and do good at the same time. Their pieces are perfect for the long summers and festival season.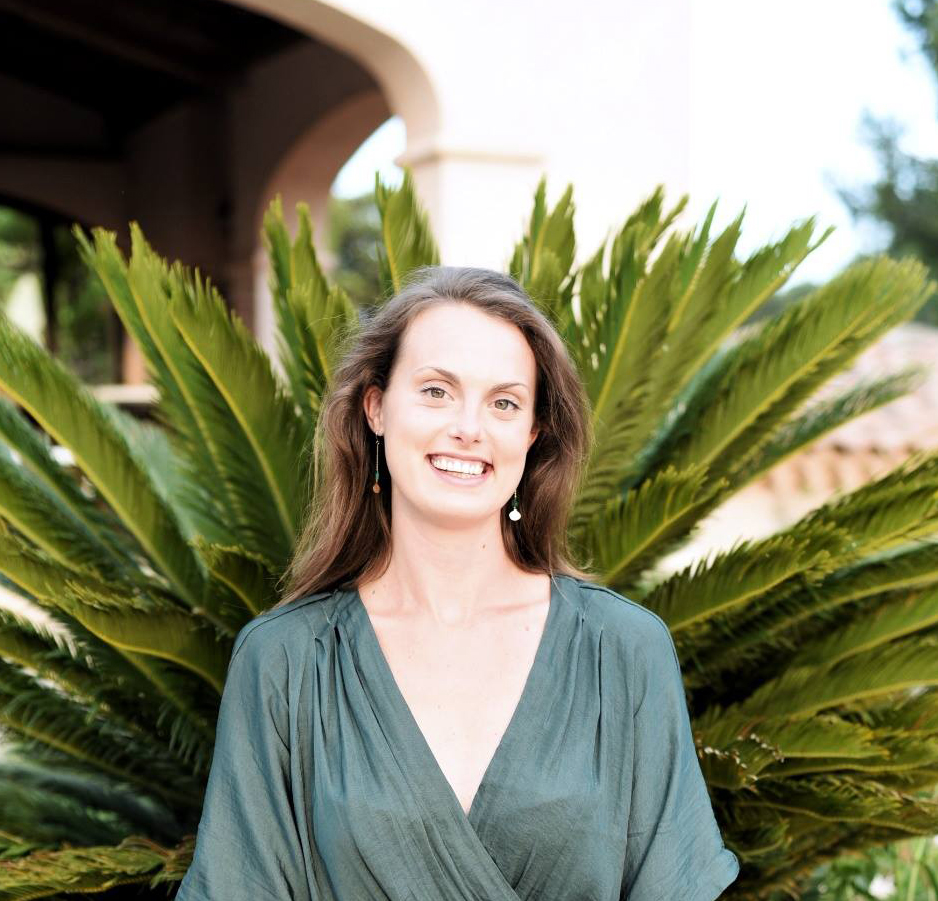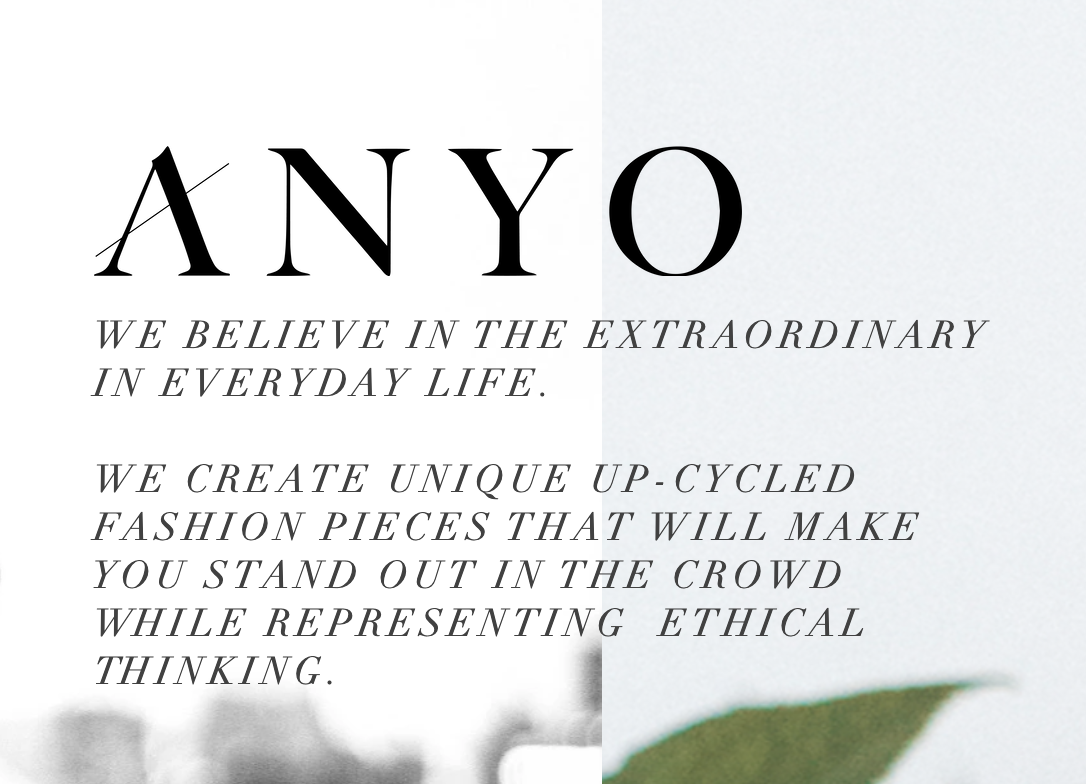 Thank you for wanting to be part our exclusive network. What were your reasons for joining us and investing in the Ethical Brand Directory / Academy and community?
Since starting Ånyo, I have been looking for a community to be part of to share the journey of sustainable and ethical fashion practices, and believe Ethical Brand Directory is the perfect match.  As a start-up business, it can sometimes be hard to push through the cracks and reach out to the right clients. As a platform, I believe the EBD solves these issues as a tight-knit exclusive community bringing clients and brands together.
Can you give me a brief overview of your brand and the type of products you sell?
Ånyo is a sustainable fashion brand producing one-of-a-kind embellished denim jacket collections. The pieces are a celebration of material, patterns, colours and cultures. Each collection is completely unique and takes inspiration from the ethnic mix we experience in our multi-cultural cities today.  By recapturing the nostalgic feel of a vintage jacket and using fabric off cuts for decorative elements, we create statement pieces that carry the story of acceptance and awareness.
What are the 3 most important things that people should know about your brand?
1) At Ånyo, one of the primary goals is to encourage a circular economy through promoting up-cycling and raising awareness of the negative impacts conspicuous consumption has on our society and environment.
2) All jackets are second-hand and most of the textiles are cast-off scraps of material left over from interior design and fashion projects.
3) The embellished jackets are hand-made and each piece is completely unique.
What was your WHY? What inspired you to set up your business?
After spending six months researching sustainability in the fashion industry for my MBA thesis, I concluded that there still is a huge need for spreading awareness on the issues the second most polluting industry in the world is posing on both society and environment.  Ånyo is used as a vehicle to spread awareness on the impacts our consumption behaviours might have and offers sustainable fashion products that are both ethical, fashionable and trendy.
What challenges do independent brands like yourself face?
The biggest challenge has been to reach out to the clients and get the message across. We use Instagram as our promotional platform and messaging tool, but it is hard to interact on a deeper level with the consumers.  We hope to achieve this with greater visibility through events, engagement through platforms and other communication channels.
Why is it important to be ethical in business?
I truly believe the only way forward for a brand today is with the mentality of "doing well by doing good".  Neither the consumer nor the brands can afford to neglect the issues we are facing in the fashion industry. The brands that truly care about the products they make, how they make them and the people that are involved in the processes, will have an invaluable benefit over their competitors and win the trust of the consumer.
What is the link to your page on ethics on your website?
What steps are you taking to ensure your brand operates as ethically as possible?
As the production process is fully controlled by myself, and production quantities are small in scale, it is easy to ensure ethical processes.  All jackets are second hand and sourced in the UK.  Most of the embellishments are off-cut scrap fabrics from interior design projects that otherwise would be thrown away.
How important is sustainability for businesses? What are you doing in your business to reduce your environmental impact?
Sustainability is at the core of the business.  We strive for a carbon-neutral or carbon positive practice. On top of only using recycled denim jackets and mostly scrap cast offs to create the products, we currently engage in financing a project in Southern Gujarat, India where they aim at planting 3,000 trees to help fight pollution and a fast deteriorating environment.  The NGO Shrimad Rajchandra Love & Care are holding this Go Green drive as a part of their environmental care initiative.
What are you not doing in your business but want to improve on?
Not 100% of the material used are up-cycled or recycled, but we would like to strive towards this within the next few years and enable a completely closed-loop supply chain. I would also like to add a second function of enabling textile and jacket donations for a discounted price on products.  As a last goal, I would like to push the social good of Anyo Stories and create an ethical production line where refugees and other vulnerable individuals in the society can find work.
What is the link to your page on sustainability on your website?
What is your supplier and sourcing policy?
All jackets used are second hand and sourced in the UK. Most of the embellishments are off-cut scrap fabrics from interior design projects that otherwise would be thrown away.
Ånyo, strongly believe in a Circular Economy and therefore only use second-hand denim jackets for the production. The production of new denim is land, energy and water intense (almost 7,600 litres of water is needed to produce one pair of jeans), so by extending the lifecycle of the garment, we contribute towards a lower ecological footprint of the product.
Denim is also a very durable material and can withstand life long use if taken care of correctly. This is why Anyo Stories don't believe in wasting this precious material.
Instead of throwing out or disposing of the jacket at the end of its lifecycle and your ownership, Anyo Stories will pay back a deposit for each jacket that is returned to us in order to give it a second or third life.
In 10 years from now where would you like to see the fashion/beauty/travel world? From a business and a consumer perspective
In 10 years from now, I hope we have reached a point where fashion brands take full responsibility for the products produced from sourcing material to creation, and all the way to the end of the lifetime of a garment. This involves the supply chain to be fully transparent and enables the possibility for the consumer to find out exactly how a product has been made, who made it, what material has been used and how big of an eco-footprint the product has.
Do you have any favourite ethical and sustainable quotes, or any key influencers that inspire you?
"Never doubt that a small group of thoughtful, committed citizens can change the world; indeed, it's the only thing that ever has" – Margaret Mead
Influencer: Livia Firth. She has done a great deal by standing up against the norms of the fashion world and promotes sustainable fashion. I admire her initiatives for the documentary "The True Cost", The Green Carpet Challenge, Eco-Age and her work for the UN.
Why should the general public care about supporting ethical and environmentally responsible brands?
There are more textiles produced in the world today than can be used. We are facing a huge waste crisis and see devastating effects following the actions of the fast fashion industry. In order to leave the planet in a reasonably good condition for generations to come, we need to take action and start considering how we can close the loops in the fashion industry and start consuming responsibly.
Check out their EBD listing: