Ever wondered what makes shoes sustainable? Ethical Brand Directory welcomed Susannah Davda, founder of The Shoe Consultant on to our supporting small businesses webinar series to share her expertise on creating sustainable footwear.
Susannah Davda, Founder of The Shoe Consultant
Founder of The Shoe Consultant, Susannah Davda, has had a love of shoes from a young age. She obtained a degree in Footwear Design and went on to work for Jones Bootmaker and Dr. Martens, within the UK market and internationally, where she acquired a diverse skill set from design, product management and buying to sales and retail.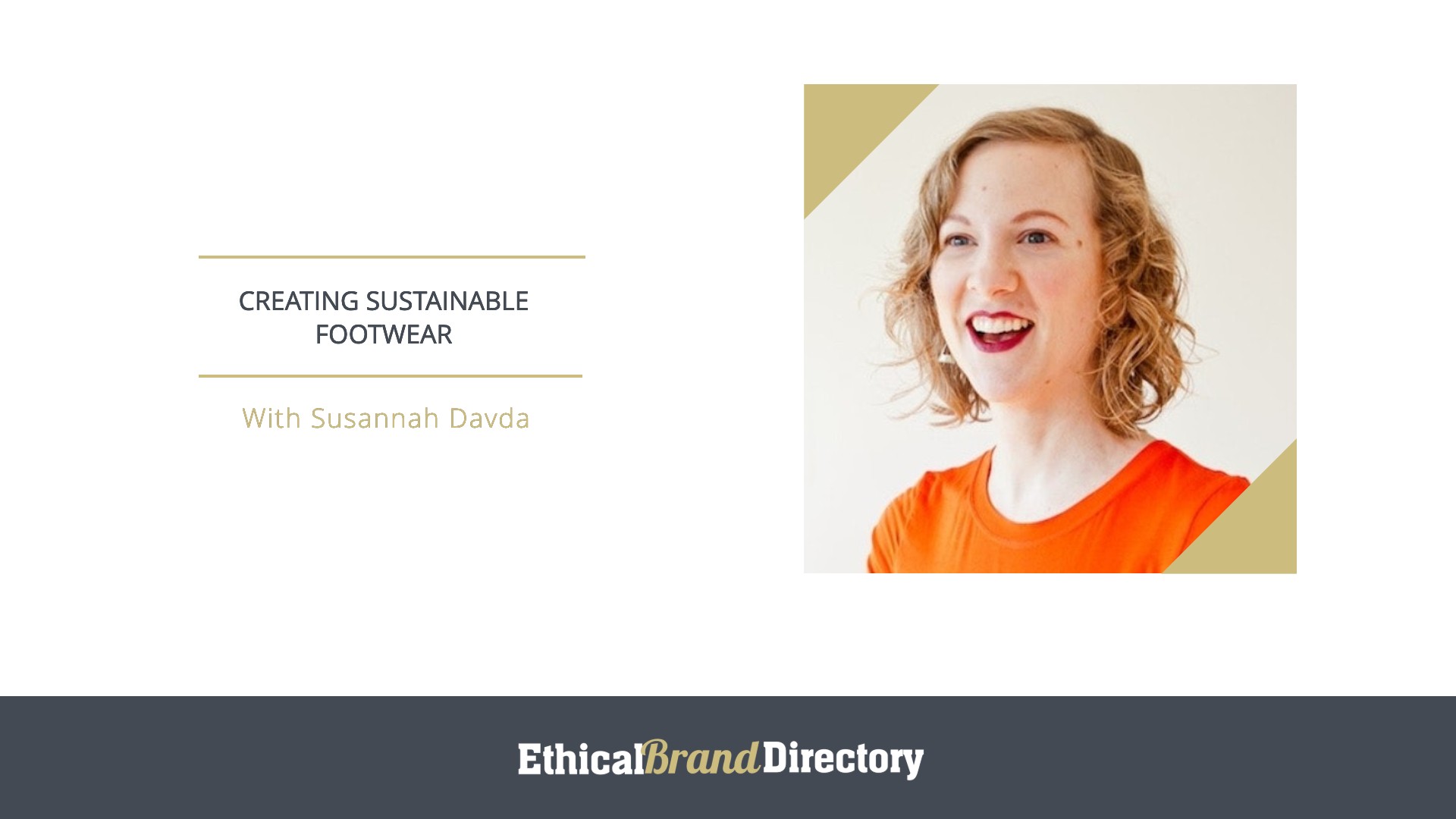 Creating Sustainable Footwear with Susannah Davda
In her session, Susannah delved into what is meant by sustainable footwear, what makes a shoe sustainable and the challenges that come with it. She touched upon the subject of using leather for footwear and whether vegan alternatives are better. She also made a point of keeping sustainability in mind from the outset and highlighted brands that have done this.
Supporting Small Business Webinar: Creating Sustainable Footwear Takeaways
What makes footwear sustainable?: A shoe can be made up of 16 different components, meaning 16 different suppliers and supply chains. Therefore you need to consider where the components are being manufactured and the standard of compliance, in terms of environmental regulations, that each country and manufacturers have to adhere to. How far do each of these components have to travel?
The challenges with Sustainable footwear: challenges can include transport emissions and the use of virgin materials – we need to use what already exists for a positive impact on the environment. It's not possible to control every single element of a shoe, therefore it's almost impossible to have footwear that is 100% sustainable. Therefore be as transparent as possible and honest about where you source your components from.
Sustainable Footwear: What makes a shoe an environmental liability?
When shoes are built to be disposable that's when they end up in landfill. It doesn't matter what materials you use, if you're not building footwear to last it won't be sustainable, making it a liability. Footwear should be designed to be repaired and recycled because if you can start to close the loop from the beginning, it will make the process of keeping them in circularity easier.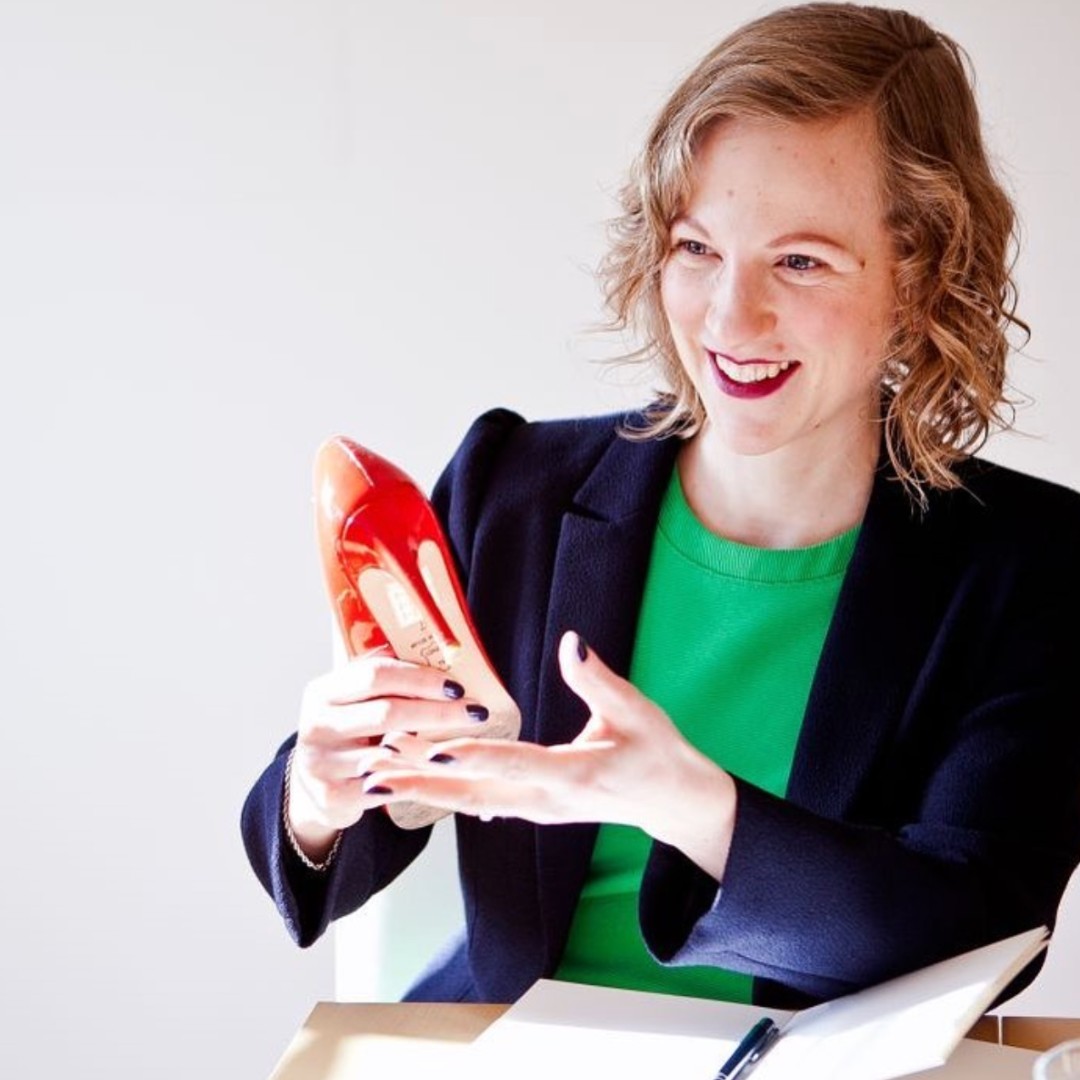 Creating Sustainable Footwear Q&A
Q: As an industry do footwear designers/producers need to take responsibility over what our consumers do when they no longer wear their footwear?
A: I believe brands should all have a plan that they can communicate to their customers as to what to do next. One of my suggestions is to offer second hand products on your own website. Selling second hand is not going to dilute your sales as people want to buy pre loved more now. They know it's better for the environment but they don't know where to look or aren't always able to trust the source. Donating is also a good option, but we can't guarantee they're going to the right places. We just don't want our shoes to end up in landfill.
Q: Where can we send shoes that are at the end of their cycle and are not fit for repurpose?
A: There are plenty of shoe banks or any kind of recycling centre where you can easily deposit your shoes at the end of their cycle. Shoe Aid is also a great cause, that will collect footwear and they also have their own collection points.
Q: From the customer's perspective how do you prolong the life cycle of your shoes?
A: To extend the life of your shoes, don't wear them every single day. Alternate between footwear so that the moisture can evaporate which helps reduce odour and stops the materials deteriorating faster. Keep them clean regularly, even if it's just with a damp cloth. For leather shoes, polish them before they start to crack to help them last longer. Consider repairing your shoes before they reach the point of no return.