The Morphbag by GSK consists of 3 handbags that includes of 1 reversible tote, 1 crossbody/shoulder bag and 1 clutch/wallet to take the conscious and busy fashionista from day to night, from work to leisure as well as travel.
The brand was born with the goal in mind to break the misconception that quality and style are compromised in sustainable/ethical leather goods.
Sourcing & Supplier Transparency
The objective of the creation of The Morphbag by GSK was the desire to create cruelty-free handbags without compromising on neither quality nor style.
The Morphbag by GSK is made from premium faux leather that is certified vegan. The material used is Polyurethane instead of animal skin.
The Morphbag by GSK looks and feels to the touch like premium traditional animal leather bags yet no animal has suffered any cruelty to manufacture.
The Morphbag by GSK is PETA approved (People for the Ethical Treatment of Animals Foundation).
The Morphbag by GSK is manufactured with highest precision and skilled craftsmanship in a sustainable and eco-friendly operated factory.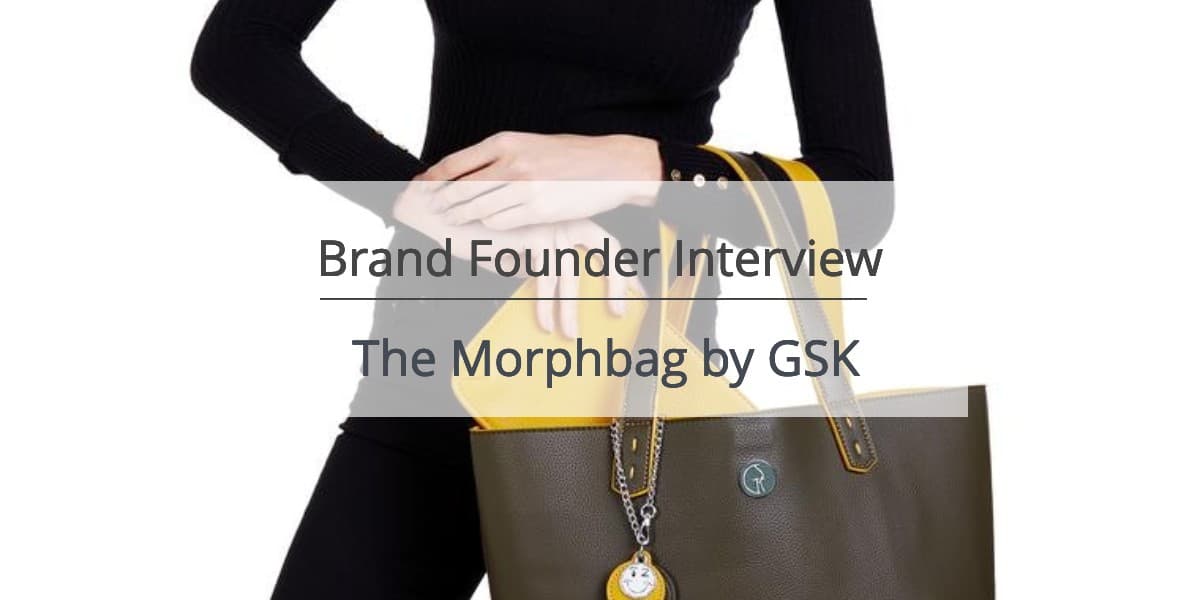 In today's Ethical Brand Directory interview I chat to Giovanna Sessi-Knott the designer and founder behind the Morphbag by GSK range. We met at Pure London and instantly connected. I could see that Giovanna was ambitious, compassionate and not wanting to compromise on aesthetics for aesthetics, balanced with an understanding for the need for practicality and versatility.
The Morphbag is an excellent choice for the style conscious woman, who is busy, on the go and wants to look coordinated, pulled together and sophisticated. Each bag has been designed to go with a wide variety of looks so you'll never be in a situation where you have no bag that goes with an outfit. The colours in the GSK range are great for those with warm undertones and fall within the Autumn and Spring colour analysis system.
Love this brand? Why not share it?