About London Organic Beauty
Inspired by natural elements, London Organic Beauty makes skincare that is universal, ethical and organic; our ethical philosophy is strict and transparent. London Organic consciously produces vegan skincare with the wearer in mind. Their products include: Face Cream, Face Toner, Foot Lotion, Hand lotion, Body Wash, Whipped Body Butter, Bath Salts, Hand Wash ranging in various skin types (oily/dry/normal) and scents.
All treatments are free from sulphates, artificial colours, artificial fragrances and parabens. The products are packed full of nourishing, healthy and beneficial ingredients like pomegranate, aloe Vera and blueberry seed oil.
Useful Links & Supporting Evidence
Sourcing & Supplier Transparency Information
London Organics beauty products are 100% vegan and are cruelty free. They are produced in-house in Northamptonshire in the UK. The ingredients sourced are organic and natural. They follow the guidelines of the Soil Association for our sourcing and ensure their ingredient suppliers are also fully compliant.
Packaging is recyclable and follows the Soil Associations guide lines. The plastic packaging of their products are made from PET (Polyethylene terephthalate) plastic, which is a safe, non-toxic material that is 100% recyclable. Where glass packaging is concerned, they use Biphotonic glass to ensure the natural organic ingredients are preserved in their freshest and finest state.
10% off in store on beauty products or when purchased online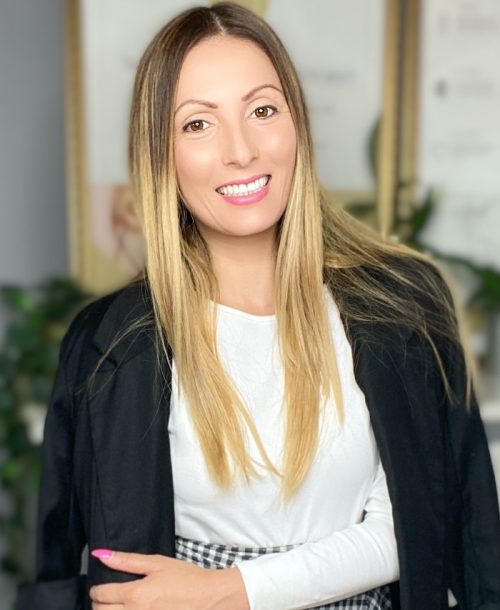 STYLE Tips from Roberta Lee
London Organic Beauty focuses on delivering results using clean natural ingredients, which is why they get my vote.  The focus on recyclable packaging also makes this brand stand out for me. If you suffer from dry skin try the body whip, which is rich and highly effective. It cancels out any dry patches in a flash and keeps your skin hydrated all day – I love it.
You can get more styling tips and sustainable shopping advice from our founder over at robertastylelee.co.uk
Love this ethical brand? Show Them You CARE & Share THIS LISTING