For two weeks every year, a wonderful celebration that involves thousands of individuals, companies and groups across the UK all come together to recognise the people who are often hidden in the background.

These are the wonderful people who grow our food, or the people who live in some of the poorest countries in the world. Many of these individuals are often exploited and very badly paid. This year FairTrade Fortnight is focusing on 'people' – in particular 'women' – who tend to be the ones who grow the cocoa in the chocolate.

According to Divine Chocolate "In Britain we eat an estimated 660,900 tonnes of chocolate a year, an average of 11 kg per person per year. This equates to about 3 bars a week."

To say we love our cocoa is probably an understatement!

To celebrate FairTrade Fortnight 2019 we've decided to shine the spotlight on one brand on Ethical Brand Directory that sells chocolate & coffee that is FairTrade Certified or stock and sell FairTrade products in their e-shops.

We are also giving away membership to one lucky brand who is FairTrade Certified to join us – but we need your help (scroll down for more info).


Our Fair Trade Brand: Ethical Gift Box
We love Ethical Gift Box who make wonderfully thoughtful gift selections of carefully considered products sourced from locations that they have visited on their travels. Jeremy and his family really care about the people and the products. Here's what they say about Fair Trade:

"Fair trade principles promote equality and fair trading between the developed and developing world. Paying fair prices for beautifully crafted products quite simply is the right thing to do, and we support this by travelling the world and sourcing our products directly from the artisans who produce them.
We take the time to build relationships with the people we meet. We listen to their stories, admire their skills and respect their prices. We believe that's the way it should be!
A fair trade approach helps to support producers and their businesses, it allows them to build a life and future for their families, it helps to keep local handicrafts alive and it enables access to new markets. In return we receive a range of gorgeous and unique handcrafted gifts to share with you."
For more information visit: https://www.ethicalgiftbox.com/pages/ethics

To celebrate the people who grow our food Ethical Gift Box have created a 'Celebrate The Growers' Fair Trade Boxfor £22.95



FairTrade Experiences
Discover the HIDDEN HOT CHOCOLATE SALON POP-UP in London this week
Enjoy the world's first secret hot chocolate salon, in London for a limited time only!
"For a limited time only, Rosine's Hot Chocolate Salon will be popping up in London. Hidden inside an unassuming newsagents, find the secret button and you'll be transported into a West African themed speakeasy-style cafe.
Rosine's Hot Chocolate Salon is named after a cocoa farmer from Côte d'Ivoire and aims to tell the story behind our favourite chocolate bars and why cocoa farmers like Rosine deserve a living income." FairTrade.Org
Discover More FairTrade Brands
Discover more FairTrade Brands on Ethical Brand Directory by using our simple search function: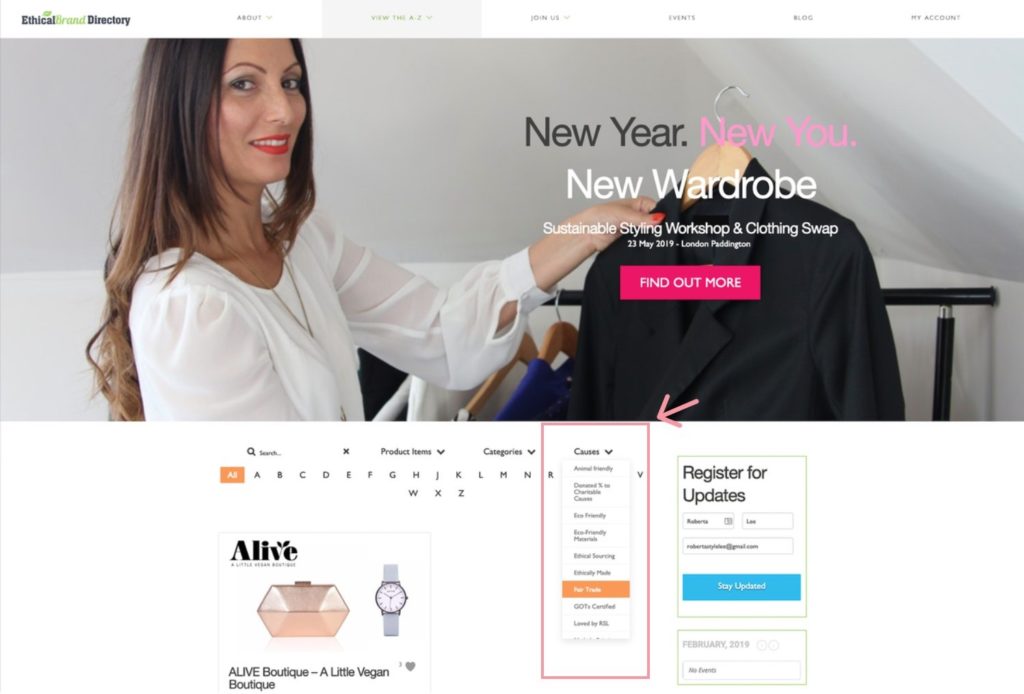 Nominate a FairTrade Brand
We'd be delighted to know what other Fair Trade brands you love – let us know in the comments. We are going to give away membership worth £480 to one lucky Fair Trade certified brand this week – but we need your help to find them!

Put your comments below and the URL of the brand you wish to nominate. In 2-weeks we'll let you know who we've picked.

Enjoy FairTrade week!

Roberta
---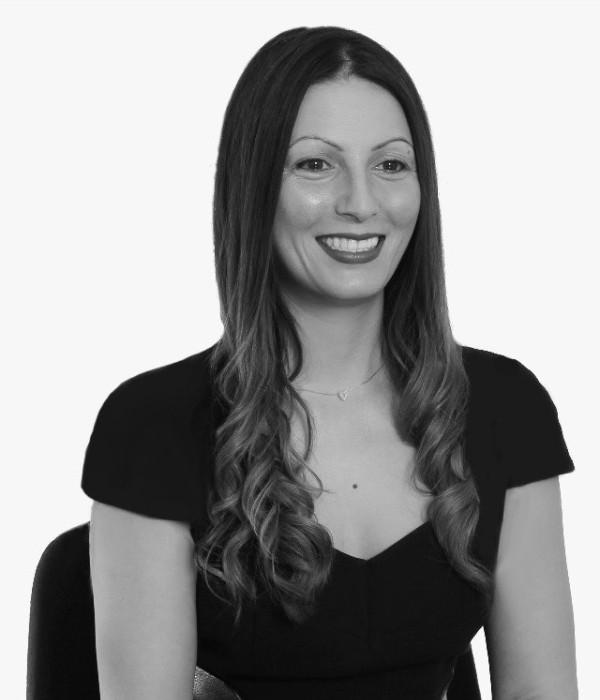 Roberta is the founder of Ethical Brand Directory and Roberta Style Lee. She is a speaker, coach and sustainable stylist. You can connect with her on Instagram: @robertastylelee
Facebook: @robertastylelee